Where to Find The Professional Hospital Door-E-ZONG
E-ZONG serves more than 100 hospital door around the world every year, including listed hospital groups, well-known hospital chains, and domestic and overseas nursing home projects.
In a hospital or medical center, the ward door should be very light and you can choose to open a wider door. The door frame is very important and should be made of metal, not wood. If you are looking for a service door, you have come to the right place. E-ZONG hospital doors are durable. All hospital ward doors use aluminum frames instead of traditional wooden frames. Compared with other types of doors, the installation efficiency is higher.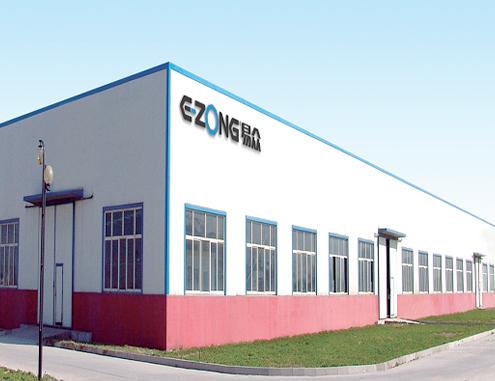 Features of Aluminum Clean Room Doors
1. Aluminum hospital door system: All of our ward doors use innovative aluminum frames instead of traditional wooden frames, and the installation efficiency is much higher than that of wooden doors. In addition, this structure will offer wider and higher openings for the rooms required by modern architects.
2. Aluminum service door side: All door covers are made of aluminum profile, which makes the door body waterproof, sturdy and easy to maintain.
3. The room leaves are all filled with aluminum honeycomb and solid wood block, instead of particle board and paper honeycomb, so our doors have better impact resistance.
4. Custom Hospital Door Size: All service doors can be configured for manual or automatic single or double sliding. Custom sizes are welcome.
5. Tempered glass windows, stainless steel baseboards, crash bars and other hardware are all available.
Before investing in a hospital door, the weight of the door is one of the most important considerations because people often pass through these doors and they open and close in different ways. The door you choose should open quickly and be strong enough to withstand repeated knocks.
Mold on the aluminium hospital clean door not only affects the appearance, but can also cause other respiratory illnesses. Therefore, we recommend that when you see mold stains on a clean door, you can wipe the mold stains with dry toilet paper, or wipe the mold stains with a brush and then wipe with toilet paper. If the mold is not removed, wipe it down with a paper towel or napkin. E-ZONG clean door has the ability to overcome the mold problem. Special essential oils also have a good effect on mildew, you can first use a soft, clean cloth dipped in special detergent to remove mildew.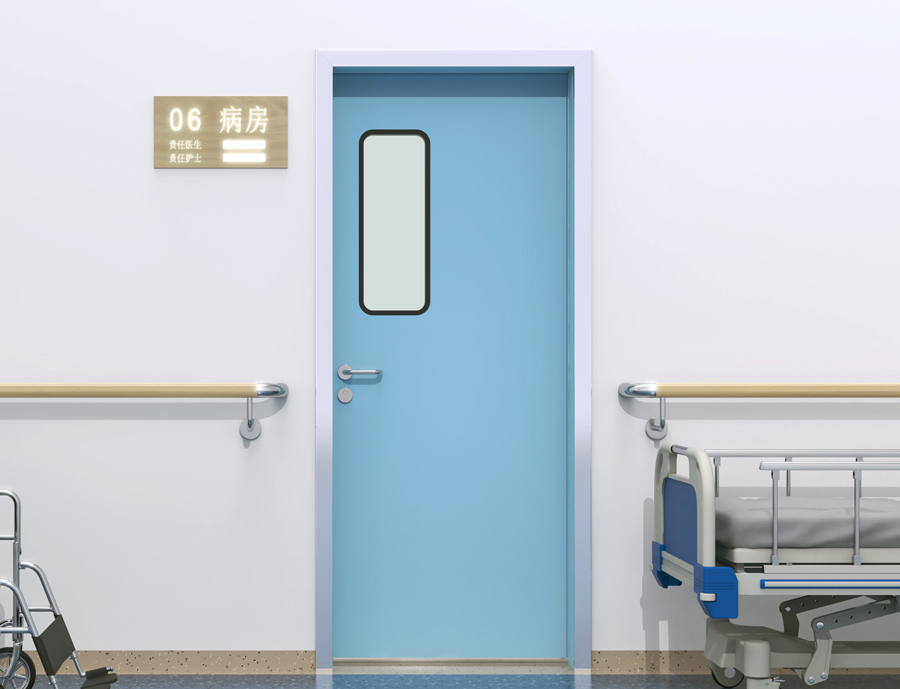 E-ZONG hospital door structure is unique mechanical biting type. There are no exposed solder joints on the door surface, and no screws or rivets are connected. The material thickness is 0.8-1.0mm color steel plate or special anti-double-sided board, the board surface is flat, anti-collision, wear-resistant and corrosion-resistant.
Door frame: The door frame is made of high strength aluminum alloy, with circular transition design, anti-collision and anti-scratch, and forms a plane with the door, dust-free and easy to clean. The door frame is equipped with high quality silicone sealing strips and the bottom is equipped with lifting sweep strips to ensure better airtightness in each area.
E-ZONG hospital clean door is made of color steel plate, which is more resistant to wear and scratches, resistant to weak acids and weak alkalis, not easy to corrode and fade, beautiful appearance and longer service life long. The filling material of the cleaning door leaf is aluminum honeycomb or paper honeycomb, which increases the impact resistance. The cleaning door is also easy to install and clean in ordinary times.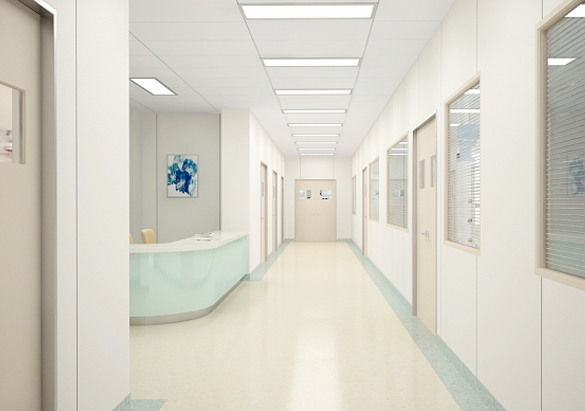 When choosing a door for a hospital, it is important not only to look good, but also to look at the function and practicality of the door. Thanks to the above description, the clean door is very suitable for the hospital door. The clean door is not only beautiful in appearance, but also cost effective.
E-ZONG medical clean hospital door is waterproof, moistureproof, bacteriostatic and mildew resistant special plate. This kind of raw material is not only scratch resistance, scratch resistance, impact resistance, wear resistance, but also has the characteristics of corrosion resistance, that is, the use of organic solvents with corrosion (such as water) wipe not fade. In addition, the door core adopts aluminum honeycomb core material, which effectively resists moisture and mildew, and meets the needs of hospital doors to the greatest extent.
Hospital sliding doors play a critical role in the safety of patient care, but they also pose unique challenges. They need to latch securely and be able to open and close without difficulty. This is important to ensure that the hospital's air quality and safety remains pristine and the sliding door opens and closes only when necessary. To meet these requirements, medical institutions should choose a reliable manufacturer that specializes in these special needs. For more information, contact E-ZONG.
Sliding service hospital doors are primarily used to separate or close work rooms. They are available in a variety of materials, including stainless steel and aluminum, and also offer optional viewing windows that can be equipped with electric or manual shutters. Ideal for hospital environments with strict hygiene standards. Other options include antimicrobial aluminum and PIR foam core. For the safety of patients and staff, these sliding doors are equipped with locks that automatically close in an emergency.
Choosing a suitable hospital sliding door system depends on the type of health care facility and the required level of hygiene. For example, sliding service hospital doors can be made from a non-corrosive cover and a touchless sensor. These doors are also available with automatic self-closing or electric blinds. These types of doors can be customised to suit the environment of the hospital, from anterooms to emergency rooms and operating theatres.
CONTACT US


Guangzhou Yizhong Aluminum Industry Co., Ltd.
We are always providing our customers with reliable products and considerate services.
We are always providing our customers with reliable products and considerate services.