Notices for Choosing A Clean Room Security Door
Clean room security door are an important part of a cleanroom as they are responsible for sealing the controlled environment. If they are not functioning properly, cleanrooms are exposed to a higher risk of contamination. Based on years of experience in the cleanroom construction industry, E-ZONG provides 5 key considerations when choosing a cleanroom door.
1. Completely flat surface
Choose a door that is completely flat on both sides. Cleaning and maintaining excellent hygiene is very easy if there are no edges that allow dust to settle. The best option is to have doors that fit perfectly into the windows and are perfectly aligned with the walls of the hospital door of clean room.
2. Easy to integrate
Note the cleanroom door system dependencies. Many manufacturers sell doors that can only be integrated into their systems. This makes it difficult to change settings within the facility without affecting the integrity of the cleanroom door. However, system-independent doors can be installed in any cleanroom, regardless of manufacturer.
3. Thick door panels
Choose doors that resist bending and impact. We recommend a thickness of 50mm, which provides strength and reliability in most industrial environments. Aluminum is a particularly resistant material.
4. High airtightness
What level of airtightness should the door have? 3.5 m3 / hm2 measured at a pressure of 200 Pa is a reliable and good value. Some doors can be fitted with double seal technology and an integrated sink seal to further improve airtightness.
5. Resistance to cleaning products
Cleanrooms are intensively cleaned daily with a variety of strong chemicals to ensure a high standard of hygiene. Like any other cleanroom surface, cleanroom doors must withstand regular use of any cleaning product and must avoid any reaction between the door and the chemicals.
A clean room security door is critical in ensuring that a facility's critical areas remain safe and germ-free. The right choice can provide the assurance that your facility will maintain a sterile environment. These doors are available in a variety of styles, sizes, and materials. These doors have a USP-certified seal, which ensures that the door's integrity is protected during its lifetime. In addition, biosafe doors are USP-compliant and suitable for use throughout a hospital. Choosing the right type will allow you to minimize contamination in the facility.
Different types of clean room doors are designed for specific purposes. Medical airtight sliding doors are ideal for these settings. These doors are available in a wide range of configurations, which allows you to choose the perfect door for your facility. They feature no dead corners and a smooth surface with no dust. Their one-step design makes daily cleaning easier and faster. In addition, these doors are designed with a mildew-proof and antibacterial function. These features prevent bacteria from reproducing and reduce the reproduction of microorganisms.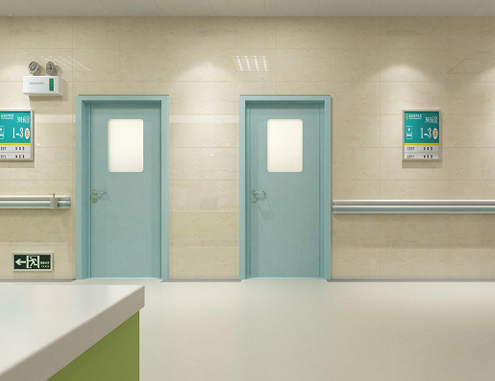 The security door is a vital part of clean room safety. Using a clean room security door is essential to maintaining a controlled environment. As clean room door manufacturer, E-ZONG has a number of different options for the installation of a clean room security. We can provide you with additional information about the various options for these doors, and any particular needs please cantact us as soon as possible.
CONTACT US
Guangzhou Yizhong Aluminum Industry Co., Ltd.
We are always providing our customers with reliable products and considerate services.
We are always providing our customers with reliable products and considerate services.