The AIRTGHT AUTOMATIC DOOR MANUFACTURER wins Customers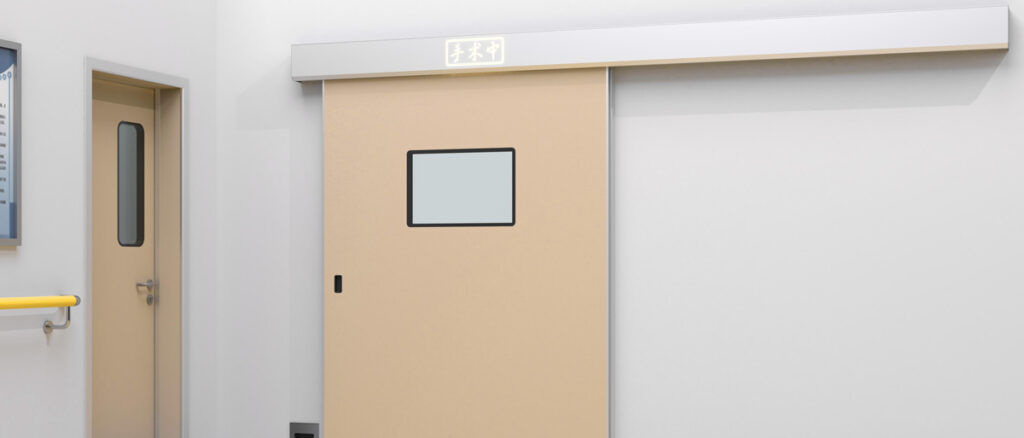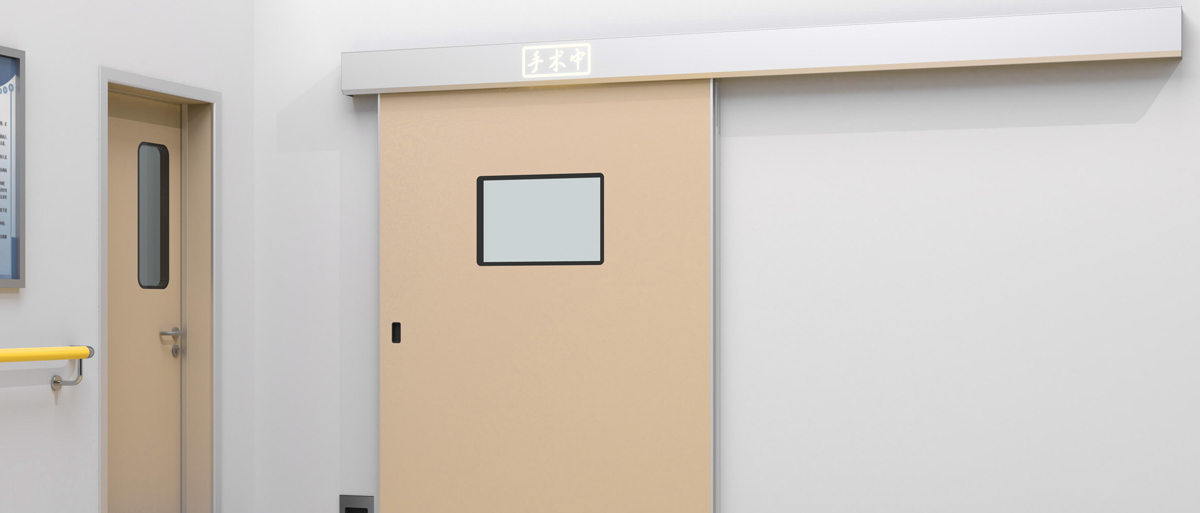 Airtght automatic door manufacturer feature:
Normal height of door hole(mm): 2100
Opening angle : ≥50
Type: Wall door
Wall thickness(mm) : ≥50
The type of panel: Colored GI panel, SUS panel, HPL
Door leaf thickness(mm):40
The type of lock: Hidden handle, SUS handle
Access Control: Electric door system
The main parts are imported: motor, switch, PLC
Smooth surface design:
Smooth surface design, seamless welding process, smooth surface, no accumulation of dirt. When constructing the product, we use the new generation of cold-rolled sheet metal processing equipment and welding equipment. This is how we form the seamless welded joint. Our welded surface is smoother than a hand-welded one, which means it has less stress on the glass when in operation. Furthermore, we use a special treatment on our airtght automatic door manufacturer to ensure dirt does not accumulate but slides down easily.
Special profiles with glass and aluminum alloys:
The door leaf can be equipped with a special type frame with glass and aluminum alloy according to user requirements. We will use advanced equipment to complete the door complex processing. The old factory adopts hard steel, the material standard adopts Germany X5CRniMO12-8, advanced equipment, advanced manufacturing technology, production management level is perfect, is the strength of the factory.
Stainless steel special frame:
If you need it, we can fit a special profile made of stainless steel for you. This frame provides a perfect seal in dry or wet weather. A steel frame with a weatherstrip attached to it can make the waterproof performance even better. As one of the leading airtight automatic door manufacturers in the field of automatic control electric doors, Airtight automatic door manufacturer always insists on providing the best products and services for customers.
Automatic Control System:
If you want to win more customers, an automatic door manufacturer is your best choice. The automatic control system works by turning off the motor when a safety sensor is triggered. This allows your door to stop exactly in the right spot. It has proven to help prevent accidents and lawsuits. This can bring you a lot of conveniences and avoid a lot of unnecessary troubles. Make your work life more smooth and more comfortable.
Self-adjusting opening angle:
The door leaf can be self-closing at an open angle where it can be set up by the user. What is special in this model of the vertical sliding door is that it does not require any additional parts for self-closing and adjusting for the minimum clearance interlock.
Adjust door opening and closing speed:
Manually control the speed of opening and closing the door by adjusting the deceleration speed; Automatically control the opening and closing time by adjusting acceleration speed according to different products; Manually operate the door to move forward when the goods arrive to the machine side for picking-up or delivering; Automatically turn off the power door after its movement.
Makes your closed door safe and sound. The automatic door opener can control the running time of the door. The system asynchronously controls open and closed times using a pulse that is produced by internal clockworks which are set at the time of installation.
Infrared photocells and bottom sensor can achieve automatic induction:
Our door leaf can be automatically sensed by infrared photocell and bottom sensor. This feature can save a lot of time. When the infrared is interrupted, the door will begin to close on its own. Each infrared beam is divided into four parts, which act as transmitter and receiver respectively. On the sensor side, each part of the quad beam has its own amplifier, so it is sensitive to infrared light without affecting other parts. The bottom mounts the sensor under the door or frame to avoid space between the sensor and the sensor. Its closing speed is as high as 1m/s, and the air-cooled induction motor can save energy by 60%. By using these advanced technologies, we are able to achieve very precise sensing, ensuring not only the accuracy of position and time but also speed.
Manual push button switch:
Automatic door lock adopts manual toggle door switch. Used to manually close the magnetic door lock. There are also manual button switches on both sides of the doors. When connected to a power failure or emergency braking, can take advantage of the power supply manual door leaf to a certain position or shut down. You can configure this power supply by yourself. In addition, they can connect to any type of operator.From a simple spring manipulator to a complex photocell or power manipulator, it can connect no matter what device you have.
High-efficiency brushless DC motor with small size, large power, and long life:
Do you want to be a big company and make more money than other companies? Is it very difficult to choose a low-cost and high-quality merchant? Please try to look at the airtight automatic door manufacturer. It uses an efficient brushless DC motor. Not only small size but also high work efficiency. Most importantly, it costs less and brings you more profit.
Perfect layout design:
I thought it would be more fun if we could install an automatic door. The layout design of the door is very important for the overall impression. A good layout design can reflect a high level of decoration. We often hear the phrase "what you see is what you get".The door layout according to the needs of the user to design, let them see an elaborate design of the door. Passers-by will feel at ease when they take a quick glance.
Good sealing performance:
The airtight automatic door manufacturer produces the door leaf with a perfect sealing effect. It can work stably for a long time under strong negative or positive pressure conditions such as 100Pa. There are no damaged or loose parts of the door leaf. This ensures the airtightness of the door set and no dust can enter the room from it. SS304 stainless steel lock is glued to the door leaf to ensure the stability of the whole set. The sash structure adopts fully sealed locks, guide rails, and rotating compression blocks. Avoid side sway, reduce noise and ensure long service life. And there are safety sensors to automatically control the operation of the door, making the operation very reliable.
Wide range of applications:
The closed automatic door manufacturer that wins customers is a kind of efficient door widely appearing in operating rooms, isolation rooms, and laboratories. It has the function of dustproof, windproof, heat insulation,anti-bacteria, and so on. It can meet the requirements of GMP 100 Grade Purification Standard and Hospital Operating Room Safety Standards Class A.
Immediate Solutions and Maintenance:
When something goes wrong with your system, just call +86 135 0003 8195 or email jenny@yizhonglvye.com. We will provide a perfect instant solution reset procedure to help you solve most of the failures in your system. Cleanroomsdoor has a 24-hour quick response and will provide engineers who will come to your door to replace the damaged parts of the system for free.
conclusion:
Out of all the different automatic door manufacturers on the market, AIRTIGHT AUTOMATIC DOOR MANUFACTURER has long been among the best and is the highest-rated brand. Known for delivering quality products, reliability,y and fast installation times to customers. Here, we provide professional services to provide you with the most satisfactory service.
CONTACT US


Guangzhou Yizhong Aluminum Industry Co., Ltd.
We are always providing our customers with reliable products and considerate services.
We are always providing our customers with reliable products and considerate services.