Modular Hospital Application Field Solutions
The Modular Hospital
The advent of the new crown epidemic has made the construction of modular hospitals the focus of social medicine and health care.
Compared with conventional hospitals, modular hospitals have the advantages of fast construction and use, and convenient movement. They can also be used as buffers for epidemic treatment, reducing the pressure on conventional hospitals and reducing the possibility of cross-infection within the hospital. Better Ensure the safety of people in the hospital.
As an outpost for the treatment of the epidemic, the modular hospital does not have a single system function, but a complex facility ward that can respond to various conditions caused by the epidemic. No matter your role in building a modular hospital, you will need tips and help to get it up and running faster and better.
E-ZONG Provide you with multi-level modular hospital construction solutions, making complex construction easier.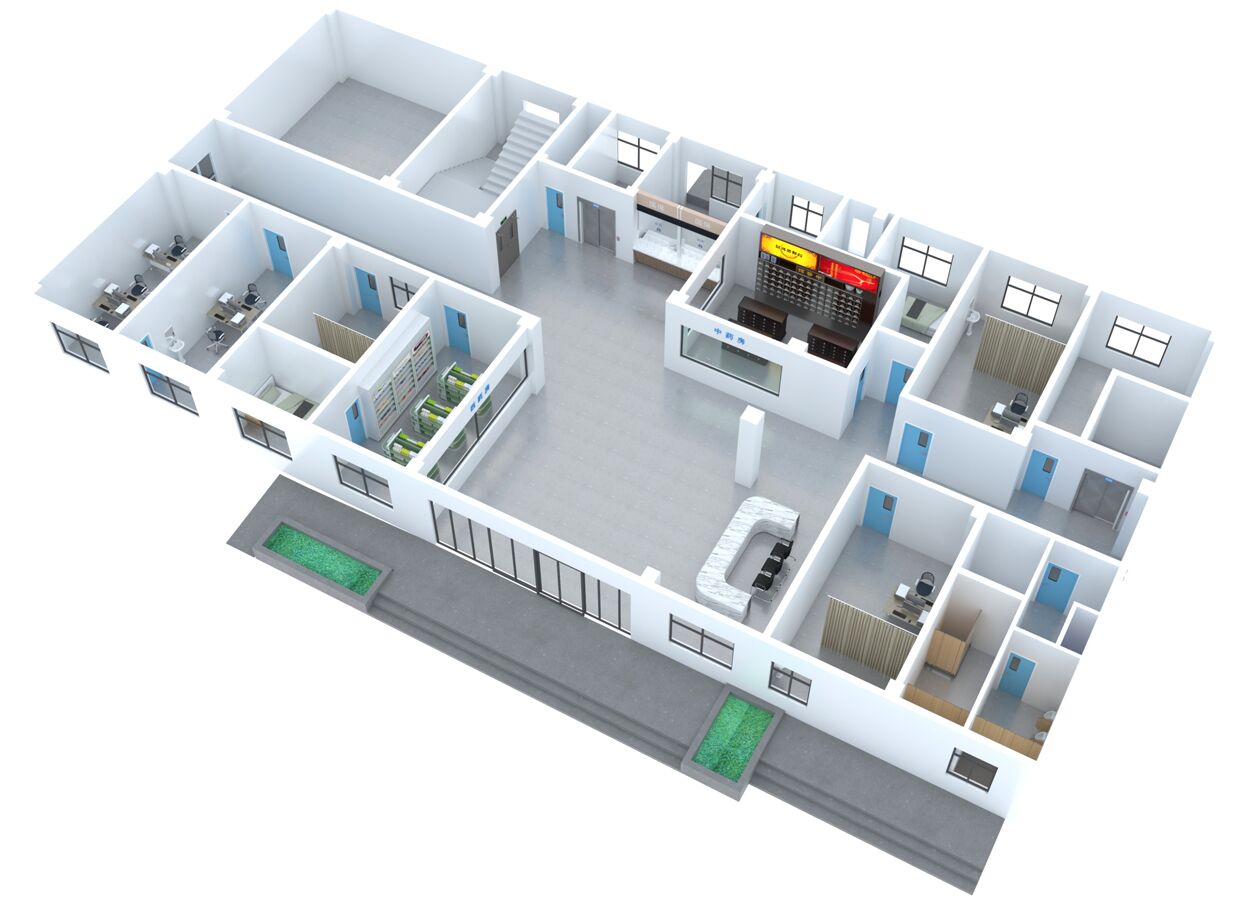 Hospital Solution: The Whole Process is Fully Set Up, With Lower Losses and Faster
The main application side of the modular hospital hopes to reduce the construction time on the premise of ensuring the quality, and the internal modules of each hospital can be flexibly mobilized as needed to ensure the highest efficiency of admission. However, due to the separation of construction links and the dispersion of resources, such expectations are often frustrated.
One-Stop Service
As a supplier with 26 years of experience in the production of clean products, E-ZONG has a wide range of products. From the shell frame of the modular hospital to the internal medical door, the double-layer hollow glass window of the clean door, the air supply ceiling, the air outlet, and the clean aluminum alloy profile products, E-ZONG can provide you with the whole chain in one stop, saving you money. Save you the time and cost of multi-party procurement. E-ZONG is also equipped with a professional design, production and engineering installation team. If you encounter any problems, you will have a dedicated line to answer them, solve problems efficiently, and greatly improve the speed of construction period connection!
With the help of E-ZONG modular isolation device, it can urgently respond to major public health emergencies and meet the urgent needs of hospitals for isolation rooms during the virus epidemic. As a reliable top modular and prefabricated clean environment manufacturer in China, E-ZONG has been actively exploring the way to provide customers with more convenient and efficient products and services.
Solutions for Owners and Developers: Fine Manufacturers, Better Control
If you are an owner or developer, every link in the construction process will inevitably make you have many thoughts:
· Are the upfront cost estimates accurate?
· Will there be mistakes?
· Time is tight, how to finish the project efficiently?
E-ZONG has a production base of 30,000 mu, with large production space and high-end and advanced equipment. The modular aseptic clean room customized by the customer will be prefabricated in the factory and then shipped to the corresponding location for installation. Easy installation without excessive loading and unloading. E-ZONG modular clean room adopts independent system design, and each clean room is not connected in series. Problems in one space will not affect the normal operation of another space. And it can be moved and spliced at any time, and the real demand can be met at any time. In addition, each module has an independent mechanical equipment structure, and all services of the controlled environment are built into the panel, which reduces the force majeure impact on the module due to changes in the external environment, reduces the loss of materials and equipment failures, and greatly guarantees the construction period.
When you want to carefully modify, expand and move the modular clean room to other facilities, E-ZONG can also provide you with professional modification and dismantling and moving suggestions, so that you will not cause the clean room to be impossible in the process of modification and moving. Repair damage, resulting in loss costs.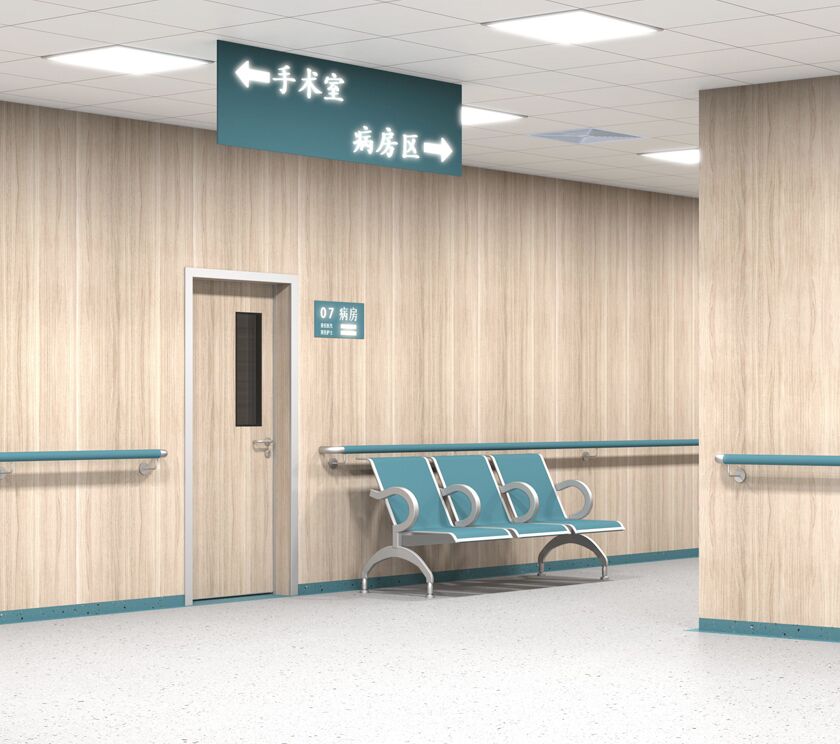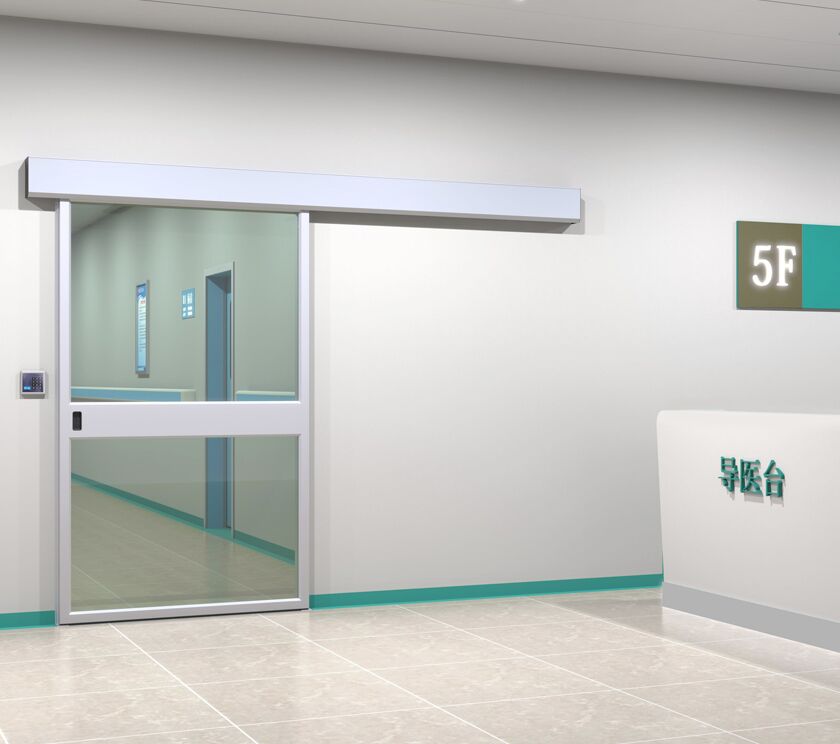 Solutions for Architects and Engineers: Advanced Technology and High-Quality Materials to Realize Your Design Vision
For architects and engineers, they are so focused on design that they often lack knowledge about products and the latest materials and processes. And when they need to understand the product and process for their design, it often takes more time and the added cost is higher.
To free builders and engineers from products and processes, E-ZONG teamed up in-house designers and cleanroom builders to focus on designing cost-effective projects.
Support and Expertise
Partnering with E-ZONG, you will gain access to our extensive knowledge, experience and industry insight on all the latest cutting edge products and materials (wide range of products, standardisation and repeatability, inspiration, technical support, modular solutions, quality control, etc.), After the designer understands the actual situation of the project and communicates with the construction personnel, he will give a plan to maximize the performance, value and constructability of the project. We will help you find suitable materials and help you contact the contractor. Come Realize your design vision. And the products can be customized on demand, showing the personalized style of engineering design!
Not only will we find solutions for you in design, we will also find suitable materials for your project and help you get in touch with contractors to ensure that the project can meet the following three guarantees:
1. Key points to meet delivery time in high-capacity factories and efficient production lines.
2. Unique modular clean room with flexibility.
3. Projects in various fields have a good track record.
Contractor Solutions
As a contractor, you have long been familiar with the doorway of engineering construction. In the face of various emergencies, you always have a way to solve them perfectly. But there will always be times when you will feel helpless, such as when you encounter installation problems in the thunderstorm weather. At this critical moment, what you need is a supplier with a huge service network!
Global Network Service Support, Always With You
E-ZONG has set up service outlets around the world. You can ask our product expert team for advice and help at any time by calling after-sales calls or online consultation. If you need it, we can provide you with relevant product quality certificates and technical testing certificates. E-ZONG strict control of product quality is definitely your safe choice. At the same time, E-ZONG has a complete product installation service system, and has produced a large number of documents and videos for customers' installation reference, and regularly updated to truly realize worry-free installation.
We sincerely hope to provide customers with more help in the construction of modular hospitals from a professional point of view. If you choose to cooperate with E-ZONG we will surely give you more surprises!
CONTACT US


Guangzhou Yizhong Aluminum Industry Co., Ltd.
We are always providing our customers with reliable products and considerate services.
We are always providing our customers with reliable products and considerate services.