Here Is A Method Helping HOSPITAL SLIDING DOORS MANUFACTURER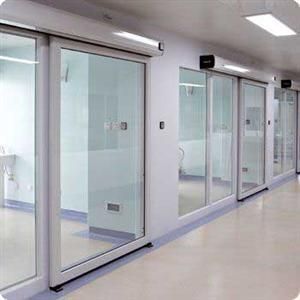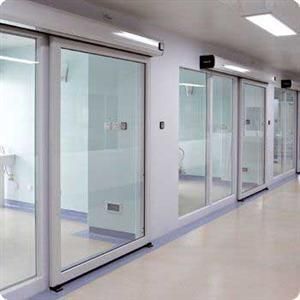 Product made by Hospital Sliding Doors manufacturer features :
The normal width of door hole(mm):900/1000/1500(Single door)、≤3000(Double door)
Normal height of door hole(mm):2100
Opening angle:≥50
Type: Wall door
Wall thickness(mm):≥50
The type of panel: Colored GI panel, SUS panel, HPL
Door leaf thickness(mm):40
Observation window size (mm):400×600(HPL)、450×650(Colored GI panel)
Reliable and safe Hospital Sliding Doors manufacturer door control system:
The hospital sliding doors control system is designed in accordance with the safety requirements of the medical electrical system. And we can also adopted multiform control modes according to the hospital requirements. This kind of sliding door control system is not only safe and reliable but also very easy to operate. For example, there are 32 groups of doors that can perform a function in multitasking. If people choose one door from group 1, the other 31 doors will not open or close. You can easily on the basis of the activation of a single door set this controller, to ensure that the interference from the other door control under the condition of the door.
With alloy or SS 304 cover, powder coated:
Sliding door rigid rails are ideal for hospitals, shops, schools, and other industrial buildings. Our hospital self-closing doors adopt all-aluminum alloy or stainless steel (SS 304) cover plates, which are perfect for noise reduction and vibration protection. The make of sliding doors is in strict accordance with EN 12101 standards, enabling our hospital doors to meet the requirements of a wide range of hospital environments. Hospital sliding door manufacturers can also spray RAL or black powder paint to meet customer requirements.
Hospital Sliding Doors manufacturer using good quality accessories, so that durable for many years:
Installing quality seals from the start can extend the life of a door. It will reduce friction and wear on the door frame and help prevent dust from getting in better. The reason is that it rubs the door frame, seals and weather stripping every time it opens and closes the door. While it doesn't directly affect the overall durability of sliding glass doors, it can make a big difference over time depending on how often they open and close. Although our hospital access control system is made of high-quality stainless steel, if the parts are not well made, the whole combination will break down after a few months. So after you pass the installation test, Hospital Sliding Doors manufacturer will send you some necessary accessories free of charge, so that you can always maintain your system correctly.
Hospital Sliding Doors manufacturer Made of stainless steel, with a good polishing degree:
The main structure is made of stainless steel, and the surface's polishing degree is up to 0.8 microns or above. This kind of surface finishing makes the stainless steel sliding door looks bright, smooth, and exquisite, with artistic design and attractive style, perfect for a hospital or hotel.
It will not cause electromagnetic interference to other equipment in the same location:
Sliding door system is a safe and effective access control device for bedridden patients, patients without family members, guardians and health personnel in the hospital. This make of hospital sliding door device is according to different footage and number of hospital wards or departments. The control system will be designed in accordance with the safety requirements of medical electrical systems. And according to the requirements of the hospital to adopt a variety of forms of control. It will not cause electromagnetic interference to other devices in the same location.
Excellent materials for door panels and cover panels:
Cover plate and the door plank with SMC plate or stainless steel plate, flat glass or HPL is also available. The color and pattern of cover plate can be provided according to customer's request. Between the door panels are U-shaped steel. The doors are made of medical grade stainless steel and mirrored glass. The structure has a self-locking design. Glass or mirror door above all cables are available, and to ensure the stability of equipment and can completely shut down.
Infrared sensor device:
With the infrared sensor device, the door flap will automatically open when it detected an obstacleduring the closing process. It can prevent people injured. The infrared sensor system can automatically reset when there is no obstacle in 3 seconds, so that the door continues to close automatically. The sensor has an optical output alarm system and an electrical output alarm system. Indicates that there are obstacles preventing the operation of door closing to prevent injuries caused by improper human operation.
A rigorous and scientific Hospital Sliding Doors manufacturer:
Before we ship each sliding door from the factory, we conduct a "full door test." We can guarantee 100% accurate welding of steel as well as accurate assembly and movement. Worldwide, there are 10 teams ready to install sliding doors at destinations, each with two skilled and experienced installers. They can go abroad to guide the installation.
Automatic sliding doors become a trend:
The automatic sliding door is a part of an automatic door system, including automatic flat doors, automatic sliding doors, and so on. Automatic doors have become the first choice of today's door industry. They are more popular than any other door because of their convenience, low running cost, and long service life. A door is not just a door without a door system. The whole system forms the required door. When you want easy manual operation with automated hardware on a budget, Hospital Sliding Doors manufacturers are becoming the best choice. Automatic sliding doors ensure smooth operation and reduce labor while increasing your bottom line in multiple ways.
conclusion:
Hospital sliding door manufacturer is arguably one of the most professional manufacturers of sliding door at home. It usually appears in the hospital staff and patients in and out of use, can effectively protect them from X-rays and radiation waves. Door made of aluminum alloy, light weight, corrosion resistance, beautiful appearance. Besides, we also manufacture other customized sliding doors according to customers' requirements, such as wooden ones or curtains.
CONTACT US


Guangzhou Yizhong Aluminum Industry Co., Ltd.
We are always providing our customers with reliable products and considerate services.
We are always providing our customers with reliable products and considerate services.