What is a Smart Glass Door? Does It Really Worth?
We are all aware of the function and significance of doors. But each sort of door, whether made of wood, iron or steel, or glass, has a certain role. The most interesting fact involves the door's design. Each door is meticulously crafted to satisfy a certain need.
A wooden door can come in a variety of styles and materials; some doors are for backyards and others are for bedrooms. Similarly, a glass door has unique qualities and is utilized in a variety of ways. These doors are commonly found in malls, shops, hospitals, and clinics as entrances, as well as in offices, or, in other words, in business places.
Now, let's discuss the facts you cannot disregard while selecting the ideal glass door for any given purpose.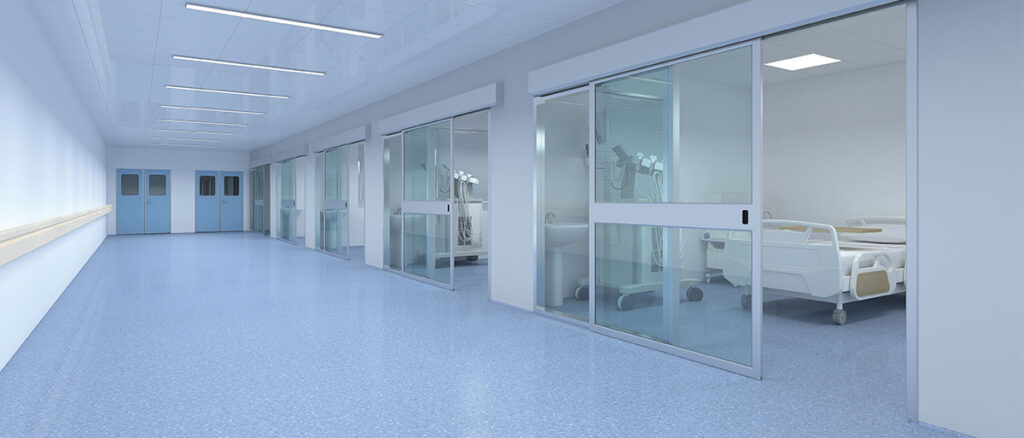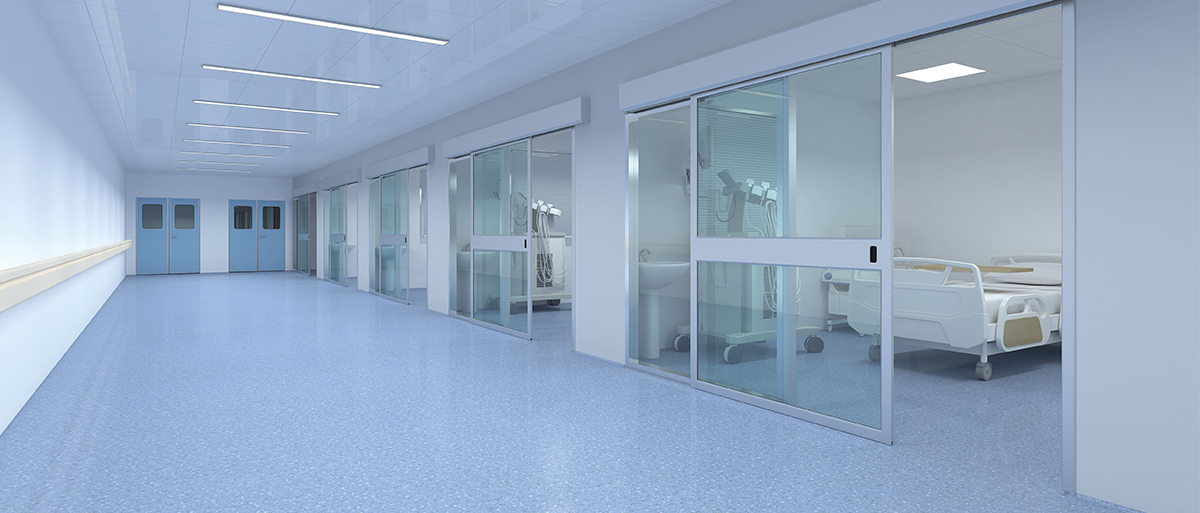 Smart Glass Entry Door:
As the technology is improving we are getting closer to digital wireless gadgets. We want at least more than one feature in our product. For example if we purchase a mobile phone we will look for the number of features and compare with the other brands.
Similarly in the world of doors with glass the transparency and opaque glass door were two biggest aspects you want to consider before installing. You can't change your mind if you go for a transparent or an opaque door.
To overcome the issue and make decisions easier for the consumers, hybrid or switchable glass doors were introduced in the market with multiple sizes, width and thickness. Also known as smart glass!
How Do The Smart Glass Doors Actually Work?
Smart glass or switchable glass doors are transparent in nature, and come with electrical technology that makes a glass either transparent or opaque! Which means if you will plug-in the socket the device will pass the electric current to the glass making it polarized enough to make it opaque.
Similarly if you wish to make it transparent you will switch off the device or unplug the device hence you get a transparent glass door.
Thanks to a smart film sandwiched between glass layers that converts it from transparent to opaque in just a few seconds. The switchable smart doors are nowadays popular to purchase for ease and comfort in one piece.
Where Can I Use The Smart Glass Door?
These modern and smart glass technology doors can be installed at the balcony, these are perfect for the entrance as a front door, also perfect for the meeting rooms and the places where privacy and control of sunlight is needed.
These doors can be used for both personal and commercial use. Treat it like an ordinary door having opaque and transparency both at the same time! Which means you don't have to purchase the glass door curtains or stickers and compromise on the appearance!
Advantages Of A Smart Glass Entry Door Explained
In the entrance if you install the smart glass entry door you can simply switch on the electric current and you get an opaque glass door in the sunlight. Keeping the internal temperature of the room or hall maintained. While you can switch it off at night to make it a transparent smart glass door to enjoy the outdoor charm.
Is It Safe To Install Smart Glass Door At Home?
Yes, once installed properly the smart glass doors are the perfect choice for your home or home balcony! The glass never conducts electricity, if you switch on the opaque mode you can easily touch the door even with wet hands!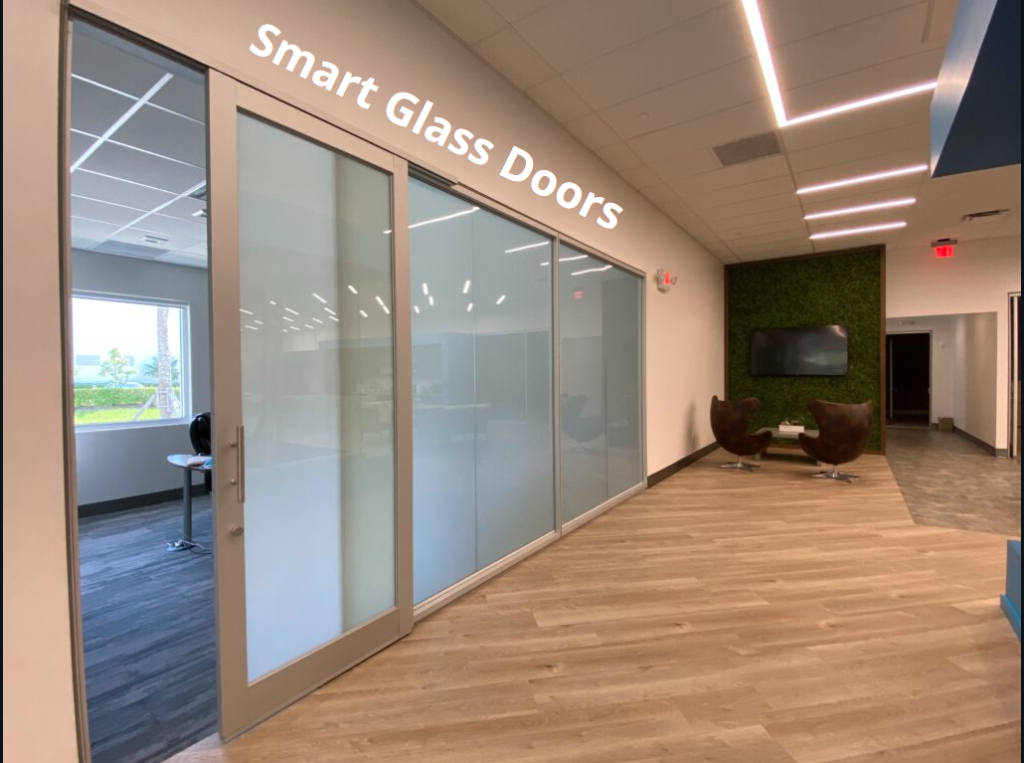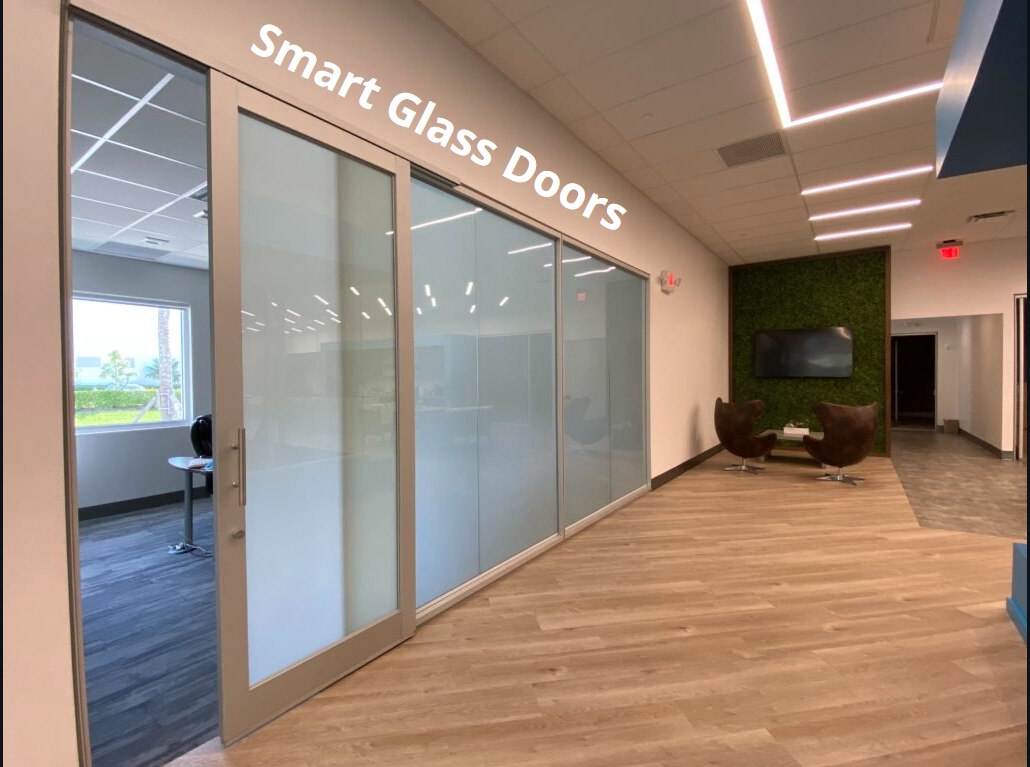 What Is A Smart Lock For Glass Door?
The smart locks are the wireless or sometimes wired locks that can be controlled remotely. When you are sitting far away and if you want to lock the door you don't have to go there and lock the door manually when you have a smart lock for a door with glass. The smart lock is made for all types of glass doors and comes advanced features for the security measures: The features are:
Smart lock for glass door can be installed in all types of doors
You can control it using remote access
Some of the smart locks offers fingerprint unlocking while some use pin code
You can set an auto timer to lock the door after a time interval in minutes.
You get a keyless entry!
You don't have to lock the door every time and attend the door to open it
It is versatile and strong enough to bear any type of shock
There are multiple colors to match the glass door borders
Some of them comes with emergency alarm if someone tends to break the lock
You can also control the beep sound when someone enters or input the password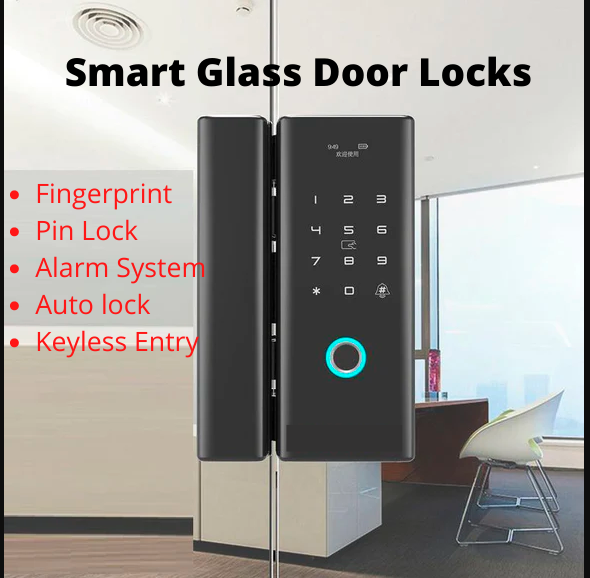 Can I Use a Smart Lock Door For a Smart Glass Door?
The answer is yes! You can definitely use the smart lock door for a smart glass door. This will make your glass door collection fully smart and clean! No worries to lock and unlock the door every time when someone enters, simply enjoy the best smart experience when you have a smart door with a smart lock!
How To Improve The Security Of A Glass Door? Does Shattered Screen Worth Enough?
Concerning the tenacity of a glass door, we all have a misconception! If you install a glass door with the proper width, height, and depth, these doors are not stronger than wooden doors! To boost the strength of a glass, a sticker depicting a smashed window is affixed to the entire door, enabling it to withstand high-powered shocks!
Consider the shattered screen sticker for maximum protection if you are utilizing commercial or entrance doors! Whether it is a smart glass or a standard glass.
Learn more about how to choose the right glass door for personal and commercial use: Click here.
CONTACT US


Guangzhou Yizhong Aluminum Industry Co., Ltd.
We are always providing our customers with reliable products and considerate services.
We are always providing our customers with reliable products and considerate services.