Why stainless steel insulated clean room door is a perfect choice?
What is meant by stainless steel insulated clean room door?
Given all of its benefits, a stainless steel insulated clean room door is an excellent option for many uses. Pharmaceutical firms, food processing facilities, and other establishments that demand extreme cleanliness should use these doors. In addition to being incredibly robust, stainless steel doors are also simple to maintain. The door's unique design creates an air-tight seal to stop air contamination from entering or leaving the clean room. A door closer that automatically closes the door is also a feature of the door, ensuring that it does so correctly each time.
Premium quality materials are used for its manufacturing:
There are numerous elements to consider when selecting doors for a clean room. However, the material the door is composed of is one of the most crucial factors. Because it is sturdy and simple to clean, stainless steel is a common material for cleaning room doors.
The fact that stainless steel doors are insulated, however, is another significant benefit. In a cleanroom's design, the door is a crucial component. The material used to make the door ought to be one that can be cleaned and won't shed any debris.
For the cleanroom to remain intact, the door must be sturdy and sealed tightly to the door frame. When delicate processes or goods are built, they are done so in a clean room, which is a regulated environment. A clean room filters its air to get rid of impurities like dust and bacteria.
To prevent impurities from the outside, the air may occasionally be pressured. The room's air quality is another aspect of the phrase. The air must have little dust and other particles to be a clean room. In microns, the size of the particles is expressed.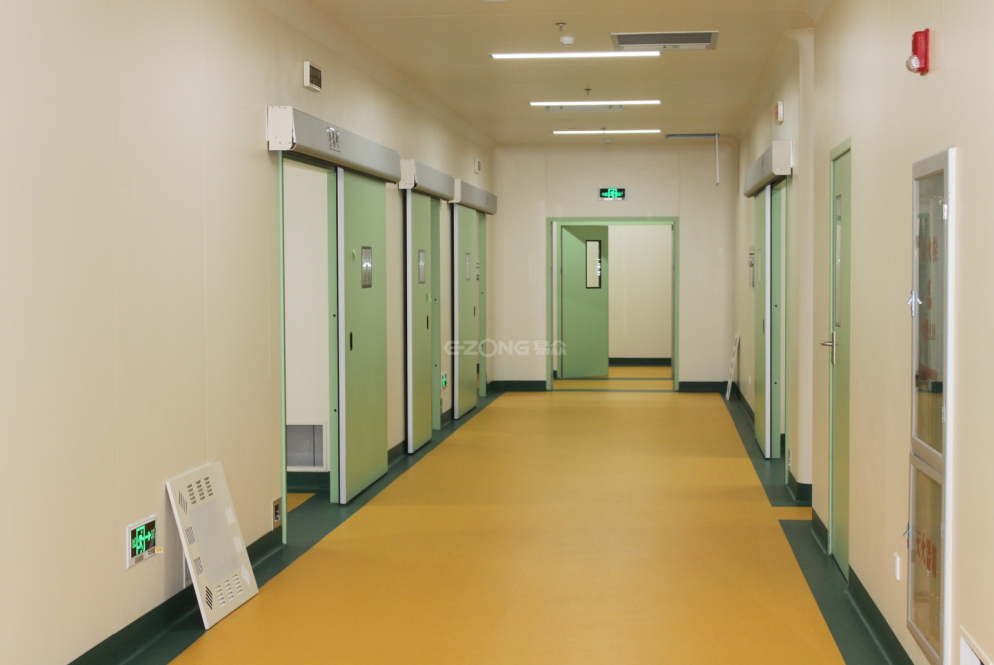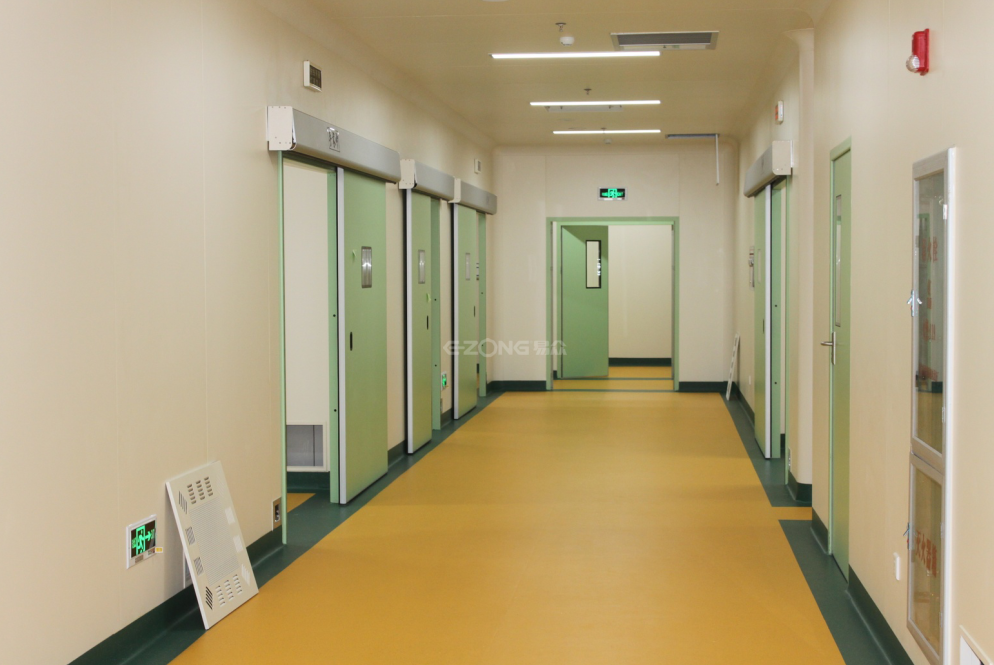 Since they are in charge of keeping the controlled environment sealed, cleanroom doors are a crucial component of cleanrooms. They increase the risk of contamination in the cleanroom if they aren't functioning correctly. The overall performance is strong and benefits from a lovely aesthetic. This model's door frame is adjustable for breadth and performs well when it comes to sealing.
A stainless steel insulated clean room door uses high-voltage electrostatic powder spraying to have the characteristics of safety and environmental protection. Cleanroom steel door hardware uses advanced accessories and uses the definition of the surface has hot dip plating or galvanizing layer of welding steel plate as the base material. Using cleanroom doors in the procedure also saves time and energy because all that is required is a gentle push with the hand for them to close softly, making them ideal for usage by the hospital's numerous patients with mobility issues. Additionally, a hospital's pharmaceutical clean room is outfitted with a specific anti-collision rubber strip that helps keep the hospital's environment peaceful by dampening the noise of doors closing after a collision.
The airtightness of stainless steel cleanroom doors is excellent; they won't crack when closed and can effectively prevent air conditioning or heating overflow. As a result, installing and using clean room steel doors can help hospitals save more on cooling or heating costs while also promoting a comfortable indoor environment with the right temperature and a pleasing feeling to the body and mind. These doors also fit flush with the modular cleanroom wall panel, which is lovely and generous.
Imported hardware includes clean steel door handles, hinges, and other accessories that are reasonably easy to wear. Professional producers rigorously verify their products' usability to ensure they will be used throughout the product cycle. And in contrast to the typical wood door, the cost-performance of insulated, clean room steel doors should appear to possess a more significant advantage, regardless of how well they maintain cleanliness or are resistant to knocks, making them superior to the typical wood doors on the surface. Additionally, steel cleanroom doors survive longer than competing goods on the market.
The ability to move or expand quickly is the main benefit of insulated, clean room steel doors. As a result, clean room doors increase the lifespan of a cleanroom, such as one used in laboratories or manufacturing, etc. By installing a pharmaceutical cleanroom door or partitions, the cleanroom can be easily enlarged. Furthermore, you can be ready for future cleanroom expansions of any kind. As a result, it will stop useless breaks later in the process.
The characteristics of stainless steel cleanroom doors:
These doors are dependable, attractive, and vintage.
To verify the condition of the door inside, use a double-glazed glass window.
Robust stainless steel chains and a lock system wrapped in rubber tape seal the door.
The stainless door can be specially made for different fields that require cleanliness and anti-corrosion requirements in addition to cleanrooms.
In conclusion, the clean steel door has the advantage of being both sturdy and comfortable. It can also satisfy the demands of all areas of medical institutions, particularly in hospitals and pharmaceutical factories.
Is stainless steel insulated clean room door keep control temperature and humidity level?
When technicians or personnel wash after working or perspire, many particles are released into the air, contaminating the environment. Characters and outcomes may be negatively impacted by even minute temperature variations in clean rooms.
Stainless steel insulated Clean room door assists raise the required temperature in a clean room, which must be maintained at 21°C (69.8°F), which is necessary to keep personnel healthy and regulate product honesty.
A clean room's fluctuating humidity levels can make workers uncomfortable, leading to costly mistakes or production hiccups.
A clean space may experience several challenges due to increased humidity. The development of bacteria, corrosion, product damage, or degeneration, as well as static electricity
The humidity levels in your cleanroom can be easily maintained if you use clean room doors, according to standard cleanroom rules.
Conclusion:
Stainless steel insulated clean room door is becoming more popular in various contexts, including industrial, commercial, and residential. These doors are thought to be helpful in the manufacturing procedures for the pharmaceutical, medical, and food packaging industries. Our website offers the best items in terms of quality and effectiveness. Contact E-ZONG, a reputable company, if you have opted to create a stainless steel cleanroom door. We offer a dependable and skilled cleanroom door maker who gives you a product of the highest caliber and guarantees complete satisfaction. We are the most reputable manufacturer of premium cleanroom doors and accessories at competitive prices. It produces cleanroom items in its plant, transports them, and then installs them at the client's location. Get yours today!
CONTACT US


Guangzhou Yizhong Aluminum Industry Co., Ltd.
We are always providing our customers with reliable products and considerate services.
We are always providing our customers with reliable products and considerate services.