Large Chemical and Pharmaceutical Clean Space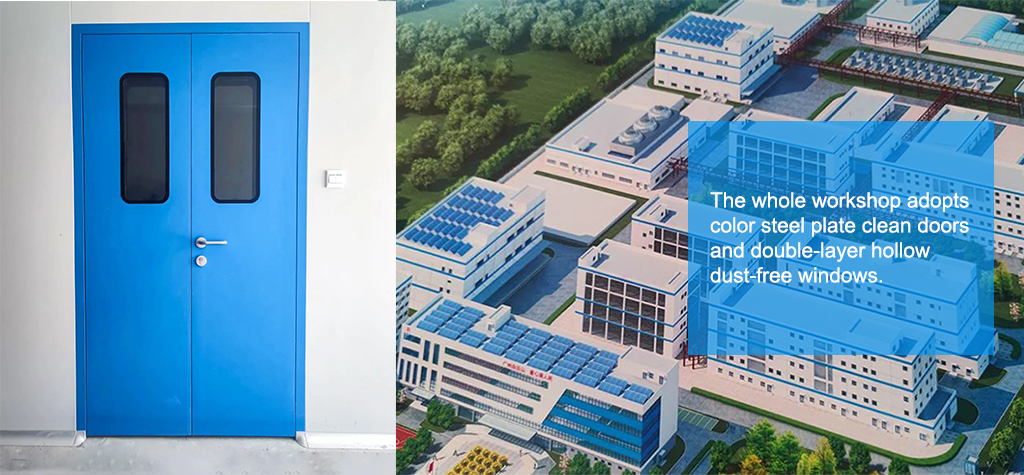 Pharmaceutical Clean Space Case Overview
In this project's pharmaceutical clean space area, our company's lake blue color steel plate clean door is selected. The lake blue panel is bright and saturated, showing sensory comfort. The double-layer hollow clean window is flat, beautiful, and atmospheric, and the four corners are attached with molecular sieves to prevent fog and bacteria. Strong permeability, ensuring space lighting and internal and external perspective.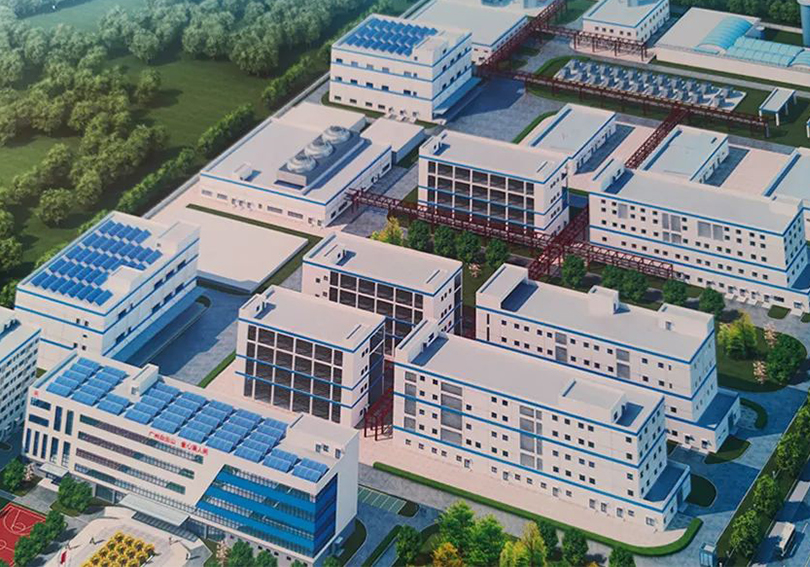 Case Customer Profile
Guangzhou Baiyunshan Chemical Pharmaceutical (Zhuhai) Co., Ltd. is a large-scale chemical pharmaceutical enterprise mainly producing cephalosporin APIs. After nearly 20 years of unremitting efforts, Guangzhou Baiyunshan Chemical Pharmaceutical Factory has gradually become one of the manufacturers with the most varieties of cephalosporin products and the most advanced technology in China. It is the first batch of enterprises to obtain the national GMP certification.
Case Pain Point/Demand Analysis
As a pharmaceutical company, the staff needs to carry out long-term production control operations every day, and choose lake blue as the main color of the door body in the clean area. The mild blue tone can relieve human fatigue and give people a comfortable and quiet feeling.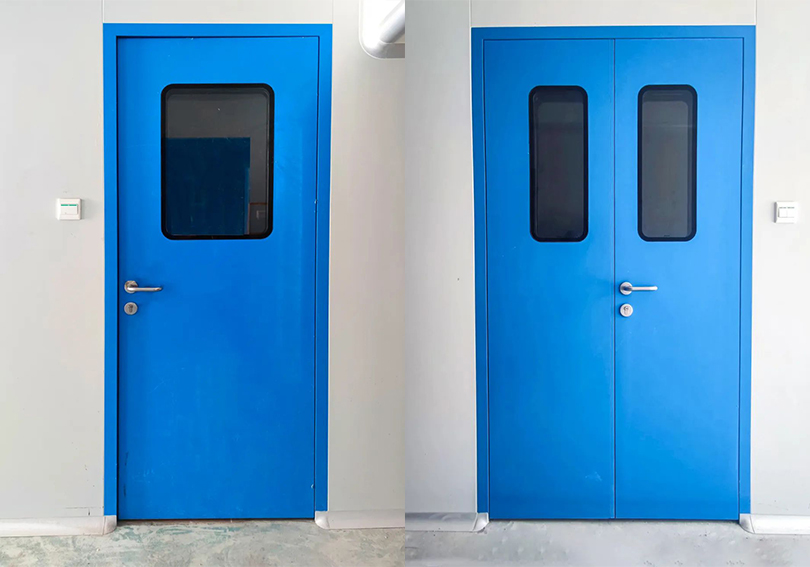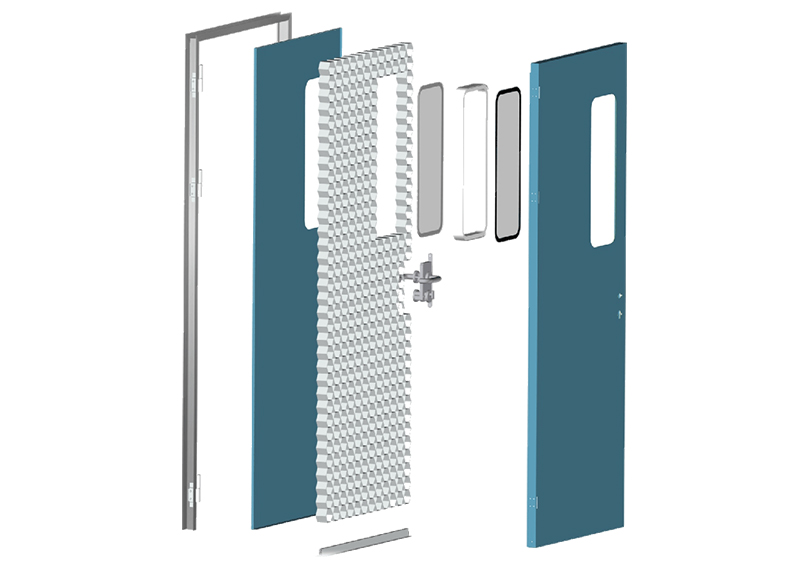 Case Solutions
The design of this series of doors should meet the GMP design and safety requirements, and the door body should be integrally formed with no gaps; the core material is generally made of high-quality flame-retardant paper honeycomb or aluminum honeycomb to ensure the overall strength and flatness of the clean door. The overall performance is good, and it has the advantages of beautiful appearance, flatness, high strength, corrosion resistance, no dust accumulation, easy cleaning, and convenient installation. It is suitable for cleaning workshops, hospitals, pharmaceutical factories, food factories and other occasions with clean requirements. Double-layer insulating glass windows are also used in this project. As a pharmaceutical place, the requirements for cleanliness are very strict. E-ZONG double-layer insulating glass window, according to the national standard (GB/T 7106-2019), has air tightness up to level 8. The material is made of automotive-grade sealing tape. At the same time, molecular sieves are placed in the window and filled with inert gas, which breaks the shortcomings of traditional glass windows such as low precision, unsealing, and easy fogging. It is the best choice for pharmaceutical clean space observation windows.
Finished Product Rendering
E-ZONG double-layer hollow dust-free window adopts 5mm thick tempered glass, the strength is 3-5 times that of ordinary glass, and it is not easy to break. When damaged by external force, the fragments form obtuse-angled fragments similar to honeycombs, reducing the risk of serious injury to the human body. Secondly, nitrogen is filled in the middle of the glass interlayer, and molecular sieve material is added to effectively absorb water vapor and prevent the glass window from fogging due to temperature difference and moisture. The glass windows are clean and bright, with good permeability, which is easy to observe and understand the workshop situation. The whole workshop adopts color steel plate clean doors, which are flat and easy to clean, light in weight, anti-collision, soundproof and fireproof, and easy to install. E-ZONG color steel plate clean door adopts fireproof color steel plate that has passed the EU CE certification. At 1000 degrees Celsius, it is effectively flame retardant for 280 minutes, and the fire rating is A2-S2. The door core is made of aviation-grade aluminum honeycomb core material, which has the advantages of light weight, strong compression resistance, sound insulation and noise reduction.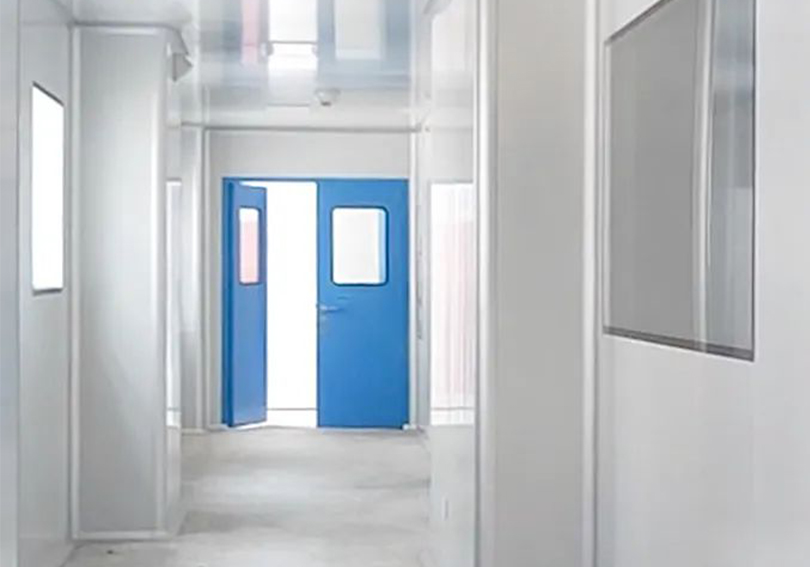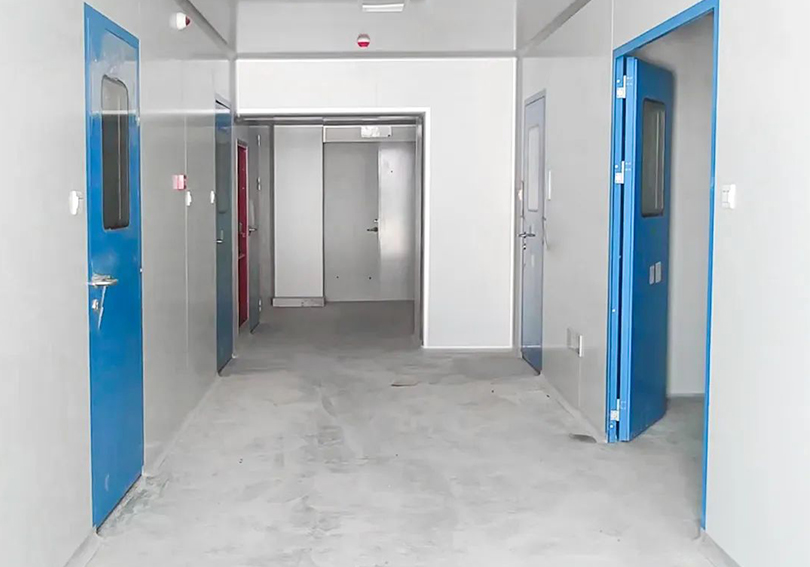 Customer Summary/Evaluation
With refined design and selected materials, E-ZONG is still constantly exploring the needs of clean space, and bringing beautiful and practical high-quality products to customers.
CONTACT US


Guangzhou Yizhong Aluminum Industry Co., Ltd.
We are always providing our customers with reliable products and considerate services.
We are always providing our customers with reliable products and considerate services.