A comprehensive guide to the lab door
What is meant by a Lab Door?
The laboratory Door is an innovative way to store and organize your lab supplies. It is designed to be easy to open and close, so you can quickly access what you need. It is a storage technology that makes organizing your lab supplies more accessible than ever.
They are a unique product that helps you keep track of your lab supplies by storing them in one place. The way to store your laboratory equipment safely and efficiently. It is an excellent addition to any lab or research facility.
The Door is a safe storage solution for lab equipment. The Door is a convenient way to keep lab equipment organized. It is a practical tool for lab technicians. They must have for any lab technician. The Door provides a security system to keep people out of your laboratory. That is easy to install and operate.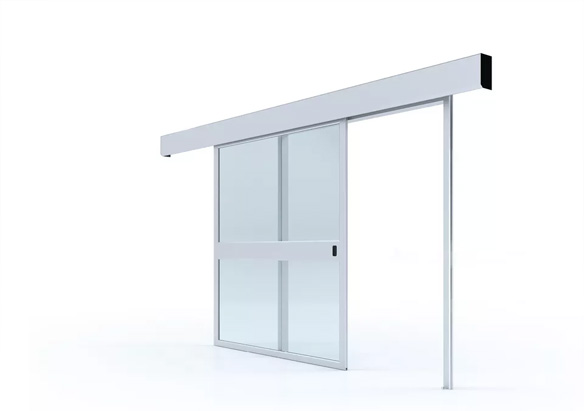 Design considerations for lab doors or Lab Door Guidelines:
Ratings for fire:
Based on the authorized life safety documents and lab doors may be needed to be fire-rated. All rated door assemblies must be self-closing, and UL listed. The DRM forbids hold-open mechanisms on lab doors that prevent them from latching and shutting in the case of a fire. The DRM forbids pocket doors, accordion doors, and most sliding doors in laboratory applications because of this ban, as well as other issues with their durability, maintainability, cleanability, ability to create differential pressures across them, and egress performance.
Physical access control limits authorized people's access following the BMBL and DRM requirements. Access control is meant to increase safety and prevent risks brought on by people, such as pollution, sabotage, accidents, and the theft of physical or intellectual property.
A single door or an active/inactive unequal leaf pair can meet the DRM requirement that at least one Door entering each laboratory be at least Wall thickness (mm):50, 75, 100. Regardless of the needs of the original lab occupier, more oversized doors may be needed to handle extensive equipment and to give future flexibility.
For heavy traffic areas, DRM mandates stainless steel protective plates to safeguard the finish of doors. However, protection plates on fire-rated doors must match the door assembly's grade.
Doors, frames, and hardware must be sturdy, hygienic, nonporous, and chemical-resistant, much like other laboratory finishes. Additional criteria can be necessary depending on the lab's purpose and use. For information on animal facilities, aseptic production facilities, and other specialized uses, consult the relevant DRM sections.
A new style of Door:
A brand-new style of Door called a "Lab Door" is currently in use in laboratories. People can see what is happening in the lab since this Door is constructed of a transparent material. A brand-new style of Door is becoming commonplace in labs. People can see what is happening in the lab since this Door is constructed of a transparent material. A fantastic technique to keep visitors secure and provide them access to the laboratory's activities is the "Lab Door."
A laboratory is far more complex than first glance might suggest. Look at what's on the other side of that Door. Labs are among the world's most exciting settings. They are locations where researchers and experimenters work, frequently searching for new information or discoveries. Behind a laboratories door, what is there? It depends on the lab; some laboratories could be outfitted with cutting-edge technology, while others might be more low-tech. But one thing unites all laboratories: they are settings for academic exploration of the uncharted.
The benefits of lab door:
Improved safety:
Lab door are helpful in keeping out unwanted visitors and providing an extra layer of protection against fire hazards. Fireproofing is a vital component of any laboratory. They help maintain clean work areas. They also provide better ventilation and protection against hazardous chemicals. It has been designed as an alternative to traditional lab doors. With Door, you do not have to worry about leaks or spills. The new Door is easy to install and comes with everything you need. They are an essential component of laboratory safety. As such, improving them is essential. To ensure proper performance, you must know what they are made of.
Enhance the security:
With lab doors, you do not have to worry about burglars or intruders breaking into your home. We offer a wide variety of doors to fit your needs. Lab Security System has been designed to protect laboratories from break-ins. It is easy to install and works on both doors and windows. It is an affordable solution to help keep your laboratory secure. It is a great way to protect your valuable research equipment. An intelligent lock system lets you control who enters and exits your lab area. The Security System allows you to control access to an entire laboratory or other areas where security is needed. It has a built-in camera and sensor technology that detects motion within the room.
Better control of the environment:
A lab is an essential tool for controlling the environment inside a laboratory or research facility. It allows researchers to isolate their experiments from unwanted environmental influences. It is an innovative product that allows you to monitor and control the temperature in your lab. It has been designed to be used by researchers in chemistry, biology, medicine, or other scientific fields.
Conclusion:
A unique way to create a secure workplace and simultaneously save time, money, and energy. It's very versatile and allows users to organize their entire laboratory workflow. The lab door is an automated door system that allows you to monitor and control access to your laboratory. Check out a few of our selections right now. We have a proven track record of giving our clients high-quality items. The researcher should adopt EZONG lab doors because they are strong, secure, and affordable. These doors will provide you with the ideal option whether you wish to keep things tidy. We have extensive knowledge of what it takes to produce dependable, long-lasting doors.
CONTACT US


Guangzhou Yizhong Aluminum Industry Co., Ltd.
We are always providing our customers with reliable products and considerate services.
We are always providing our customers with reliable products and considerate services.