Winning Tactics For GLASS AIRTIGHT AUTOMATIC DOOR MANUFACTURER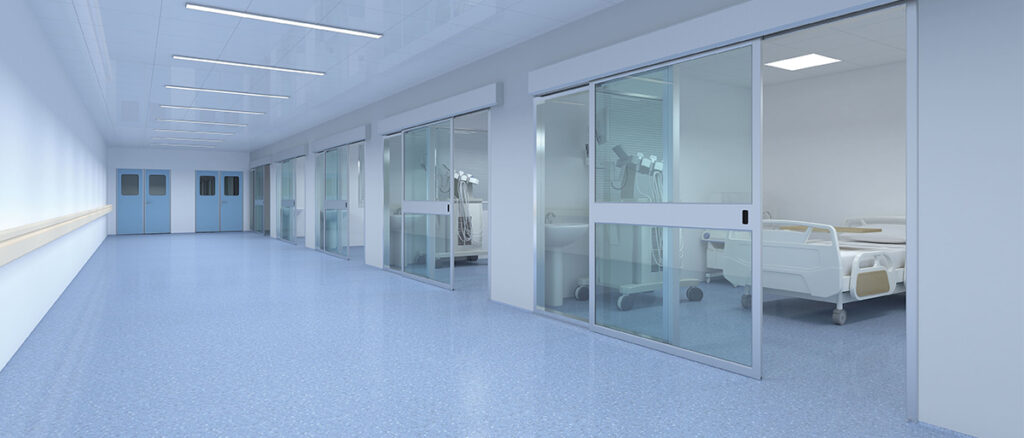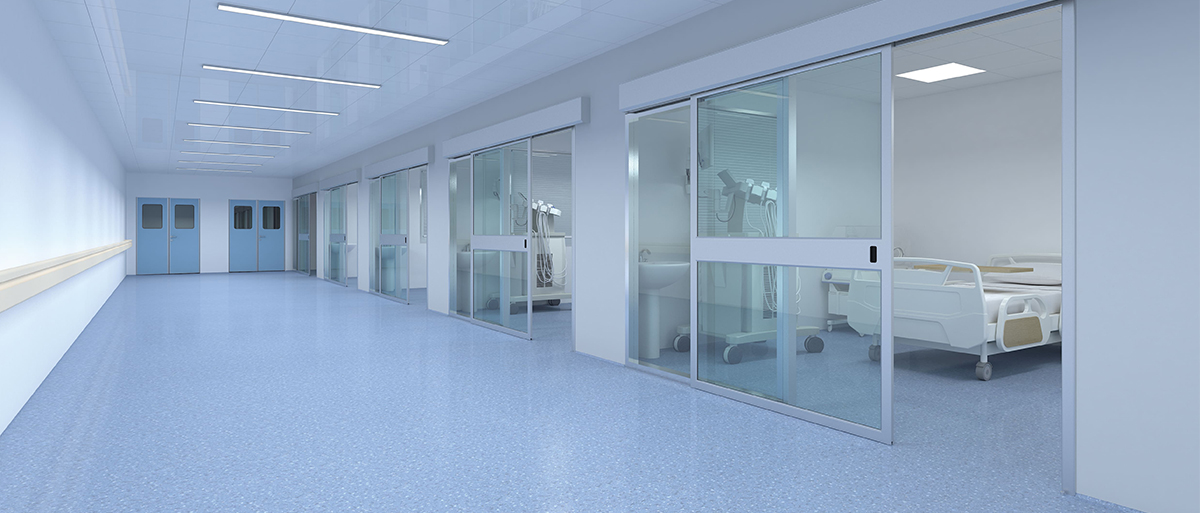 Features of the Glass Airtight Automatic Door manufacturer :
The normal width of door hole(mm):900 / 1000 / 1500(Single door)、≤3000(Double door)
Normal height of door hole(mm):≤2100
Opening angle:≥50
Type: Wall door
Wall thickness(mm):≥50
The type of panel: Tempered glass (8mm)
The type of lock: Hidden handle, SUS handle
Access Control: Electric door system
The door made by Glass Airtight Automatic Door manufacturer is equipped with an airtight system:
The door made by the Glass Airtight Automatic Door manufacturer meets the design and security requirements of the hospital. This is a custom automatic door for clean, hygienic medical operating rooms and clinics. The excellent Grade 8 checker plate offers a critical locking system, together with an interlock handle it can be convenient for the user for easy operation. Moreover, the door has a special air-sealing rubber strip fitted at the bottom edge of the glass panel to avoid any leak…
Induction operation:

It is controlled by a foot sensor or infrared sensing switch, which is installed at the bottom of the door. You can set it to automatically open or close the door. When there is an obstacle ahead, it will automatically alarm. And can automatically open or close to avoid obstacles. As a result, it secures your place from falling objects or people, etc.
Open and close noiselessly:

In a hospital, a quiet resting environment is very important for patients and doctors. By this day, you've probably grown tired of the constant squeaking and banging of a produced or installed door hinge. Installing quality hinges is just as important as choosing the right material, as poor quality door hinges can damage your door and increase the pressure of glass replacement. If you are struggling to find a suitable merchant. Please try to know something about our company. With heavyweight, strong doors, our company can ensure to provide you with high-quality automatic door hardware parts.
The soft automatic closing speed of the electric motor:

Motor soft closed door can automatically accelerate up to 3.2 m/s. In addition, it is suitable for all moving or folding doors, composite doors and push-pull glass doors (including high-end), and other soft closing components. Specially used to improve the smoothness and quality of automatic doors (automatic flat doors) operation. Not only to meet the needs of users but also to provide accurate electricity.
Special refractory material:

Doorcase pouring trough the use of special casting refractory material. Nozzles with rubber liner, guarantee the sealing of the door to prevent the body contact with hard metal, eliminate hidden dangers, the body damage;preventing rust, scratches, and so on. …
Stainless steel manufacturing:

Glass sealing automatic doors factory moving parts adopt stainless steel, make the work more stable. You can operate it with a warp resistant stainless steel chain. Motor embedded in stainless steel right baffle, adjustable. Adjustable height to meet different ceiling heights. The sliding top and bottom rails on the doors are made of stainless steel. Other parts are all made of plastic material, long-term use is not easy to rust or deformation. Sealing rubber strips along the entire perimeter of the sealing band ensures good door security. You don't have to worry about any theft or other security issues.
Range of application:

ICU wards are vulnerable to infections and contaminants. In some cases, these rooms need to be isolated from the rest of the hospital. For patients who may require a sterile environment, an airtight door that isolates germs is necessary. This is also the reason why the best cleanroom door should be selected. Air-tight automatic door manufacturers with their simple installation, high-end surface treatment, and high-quality glass will protect your hospital personnel from infection and contamination.
Glass Airtight Automatic Door manufacturer control cost and improve efficiency:

Since the Glass Airtight Automatic Door Manufacturer launched this product, the patented Glass Air-tight Automatic Door (GAA™) system has changed the way Automatic entrance doors are mounted. Hospitals and clinics can now benefit from more reliable, high-performance door systems at a lower cost, which greatly improves facility security. The system enables hospitals and clinics to control their operating costs and improve the efficiency of their staff, patients, and assets.
Glass Airtight Automatic Door manufacturer help reduce the amount of SSI:

SSI is one of the most common complications of patients undergoing surgery in the hospital. It can lead to longer recovery periods, ineffectiveness, and even death. Airtight doo, rs can help hospitals reduce the number of postoperative surgical site infections (SSIs) that occur in the operating room. It will reduce SSI by interfering with airflow in the operating room as little as possible. It also reduces unnecessary openings by utilizing foot or hand-feel infrared sensors.
Due to the sealing strip around the door edge, close to the door frame, the closed door has good leak-proof performance. Airtight doors designed for hospitals are an important part of protecting people who may be prone to surgery-related infections. The airtight door produced by our company meets the design and airtight requirements of the hospital ICU room and is a clean and hygienic automatic door specially tailored for medical operating rooms and clinics.
Safety design:

It is designed with safety in mind and has multiple mechanisms to reduce the risk of injury. For example, automatic closing, self-locking, magnetic barrier, etc. For hospitals and other medical facilities, safety is always a top priority. So don't worry about installing these doors. Because they are safe for everyone, including patients, visitors, etc. Find out more here now.
Reliable and durable:

Glass doors are essential for hospitals, clinics, and other medical facilities, and the glass panels of the glass walls in operating rooms must be able to resist collisions and impacts such as carts and chairs. If the glass wall breaks, the surgeon's operation will be very dangerous. For example, if the bowel wall ruptures during surgery, the results can be catastrophic. Doors will not be effective if they are not sealed, so also take care of them to prevent leaks.
a water stopper in Glass Airtight Automatic Door manufacturer:

Fluid is the top disturber of a healthy hospital, which includes water and human fluid. In order to prevent the spread of infections that may result in long-term disabilities or even death of patients, interior designers and engineers should pay close attention to fluid control when designing an operating room. The glass sealing automatic door pushing arm guide MSA design company by the United States. Both ends of trundle, mobile convenience. Work, push the arm guide rail fixed frame inside the car doors, prevent the liquid flow out from the operating room. It also provides support for your choice: water stopper or pulls stopper
conclusion:

Airtight doors help hospitals to reduce the number of postoperative surgical site infections. Airtight doors keep the air inside the operating room for a longer time which disrupts the airflow in an operating room as little as possible. In addition, the clean health usually installed sealed door of the operating room.
CONTACT US


Guangzhou Yizhong Aluminum Industry Co., Ltd.
We are always providing our customers with reliable products and considerate services.
We are always providing our customers with reliable products and considerate services.