Get Better Things From E-ZONG Aluminum Products Supplier
Who Is E-ZONG Aluminum Products Supplier?
E-ZONG Aluminum products supplier is a company from Guangzhou, China. Founded in 1996, it has a history of nearly 30 years. Over the past few decades, it has set up branches and factories in Foshan, Dongguan, Zhongshan, and Taishan in many cities in Guangdong Province to expand its production system. Thus building the most professional and complete system in the cleaning industry in South China. Now E-ZONG covers a factory area of more than 30,000 square meters and has more than 300 employees.
E-ZONG integrates R&D, production, and sales, and provides better products and services for enterprises in many countries. The products they produce include clean room aluminum doors, air-conditioning unit frame aluminum profiles, tuyere aluminum profiles, swing doors, and other aluminum products. It can be seen from their products that they are familiar with aluminum products.
Their products are widely used in medical and health, biopharmaceutical, food and beverage, cosmetics, machinery and electronics, and other industries. Because the products they produce are high-quality products that reach the medical level.
For nearly 30 years, E-ZONG has been doing a good job in every product:
E-ZONG Aluminum products supplier has been working hard to produce better products for customers for more than 20 years from a small factory to 30,000 square meters. So how did they do it? Here are some of the ways they can improve production and product quality:
Automated production processes with high precision:
E-ZONG Aluminum Products Company has invested heavily in CNC processing equipment. It has a full set of CNC processing equipment and can make various machining parts according to customer drawings. The precision rate is up to 0.02mm and the efficiency is high as well.
More scientific process control:
E-ZONG Aluminum Products Supplier has developed strict quality standards and a control system to ensure the good quality of its products. The company uses advanced testing equipment and techniques such as X-ray scanning, ultrasonic testing, and other non-destructive testing methods to ensure product quality before delivery.
Developing strict quality inspection:
E-ZONG Aluminum Products Supplier has set up a comprehensive inspection system based on ISO9001:2008 certification requirements. Every process from material supply to production is carefully inspected by experienced inspectors and technicians before each batch leaves the factory. In addition, all goods leaving our factory must undergo strict testing by third-party inspection agencies.
Get Better Things From E-ZONG Aluminum Products Supplier:
E-ZONG Aluminum Products is a leading aluminum product supplier, that provides the best quality products at competitive prices. They also offer customized designs and styles according to customers' requirements.
Below is a brief introduction to some of the products that are popular in E-ZONG. These products are sold in countries all over the world, and have also become more perfect with constant customer feedback: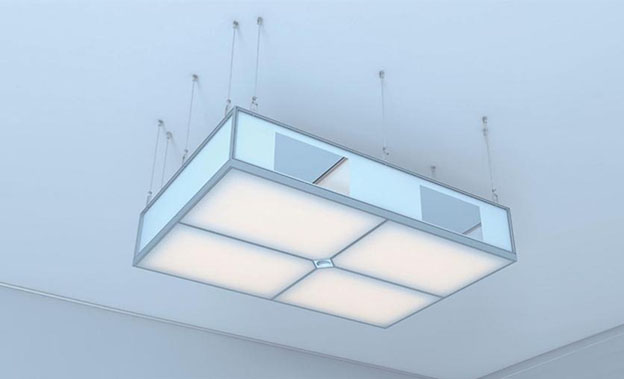 Clean Room Aluminum Profiles:
This type of profile has excellent corrosion resistance and high strength, which makes it suitable for clean rooms. It also has good stability in high-temperature environments. This profile is manufactured using high-quality aluminum alloy materials, ensuring that there is no risk of corrosion during installation or use. The edges can be rounded or beveled according to the requirements of customers.
Air-Conditioning Unit Frame Aluminum Profiles:
The air conditioning unit frame aluminum profiles are used in air conditioners and other equipment frames, such as solar panels, refrigerators, freezers, etc. They are made with high-quality aluminum alloy materials which ensure the durability of the product. The main feature of this product is its lightweight which reduces transportation costs significantly, while still providing excellent strength characteristics for your needs.
Air Diffuser And Their Aluminum Profiles:
Aluminum profiles are used as a base for many other products. It is mainly used to support the weight of the air diffuser and to provide a surface for the attachment of other components. The most common profile used in air diffusers is the T-bar profile. The advantage of using this type of profile is that it can be easily cut into different shapes according to customer requirements.
Aluminum Clean Room Doors:
Aluminum cleanroom doors are one of the most popular products sold by E-ZONG. Open door frames and door frames are made of aluminum profiles.They are made of high-quality pure aluminum material and can be used for many years without any problems. The surface of the door body is anodized (optional), which has good corrosion resistance and antistatic performance.
At the same time, aluminum alloy clean room doors can provide different specifications according to customer requirements (such as thickness). In addition to anodizing treatment, surface treatment technology can also choose electrophoresis treatment, spray treatment, and grinding treatment.
Conclusion:
The aluminum products produced by the E-ZONG Aluminum products supplier are all made of high-quality raw materials. E-ZONG is a leading aluminum products supplier. We are committed to providing our customers with the best service and products. We have been in this business for more than two decades, so we know what we're doing.
Here are some of the advantages of using E-ZONG's aluminum products:
High quality. All of our aluminum products are made from high-quality raw materials. We know that you have a lot of choices when it comes to buying your building materials, but we believe ours will give you the best value for your money.
Reliability. We offer a wide range of aluminum products, so you can be sure that we have the right product for your needs. Our aluminum products are durable and long-lasting, so they'll last a lifetime or longer.
Affordability. You won't find another company that offers better prices than what we do at E-ZONG. We're committed to giving you great value for your money, so if there's something better out there, we'll make sure to find it for you!
Availability. When you buy from us, you don't have to worry about having enough building material — we've got more than enough stock on hand at all times!
CONTACT US


Guangzhou Yizhong Aluminum Industry Co., Ltd.
We are always providing our customers with reliable products and considerate services.
We are always providing our customers with reliable products and considerate services.