Dust-Free Glass Doors In Hospitals Help To Make Safer Places
What Is Dust-Free Glass Door?
A dust-free glass door is made of a special material that won't allow any dust particles to pass through. It's also designed to keep out water, bacteria, and viruses. This makes it an excellent option for hospitals and other medical facilities where patient safety is of utmost importance.
Hospital dust can be a danger to patients with compromised immune systems. The presence of dust particles can spread infections such as MRSA and hospital-acquired pneumonia.
How is it different from a normal door?
The main difference between a normal door and a dust-free glass door is that the latter has no gaps between the panels. This means that there's no space for dust particles to enter the room behind it. This helps prevent cross-contamination between patients and staff, which can lead to infections being spread from one patient to another through airborne particles such as bacteria or viruses.
A dust-free glass door allows people to enter and leave without contaminating their hands or clothing with harmful bacteria. These are perfect for medical facilities such as hospitals, where many sick people need treatment. They also help to keep patients safe from infection while they are being treated in the hospital.
Glass Is The Better Material In Making The Hospital Doors:
Hospital doors are one of the most important parts of a hospital. They ensure that patients and staff can easily go in and out of the hospital. Glass doors have been used in hospitals for a very long time because they offer better protection against fire, water damage, and breakage. Glass is also easier to clean than wood or metal doors. The benefits of glass in the manufacture of hospital doors and windows:
Denoise:
A glass door will reduce the noise levels by 40% compared to metal doors. This is because metal doors have some amount of friction and thus produce more noise than glass. However, not all glass doors are noise-reducing, you have to ask the customer service of those companies for more detailed information.
Great UV Protection:
The glass door also has good UV protection ability, which is more suitable for hospital use. UV protection can help to protect people from harmful ultraviolet radiation, so it can make people stay in an environment with fresh air and avoid diseases caused by solar radiation.
High Vision Light Transmittance:
The glass allows plenty of light into a room, which makes it easier for patients to see clearly and feel more comfortable. Glass also helps facilitate natural lighting into a room during daytime hours without having to rely on artificial lighting all day long. This saves energy costs and reduces carbon footprint.
Dust-Free Glass Doors In Hospitals Help To Create A Safer Environment:
Dust-free glass doors are a great invention. They are used in hospitals, hotels, and other places where people need to be protected from germs and other contaminants.
When it comes to health care and the environment, you want to make sure that you're providing a safe place for patients, family members, and employees. One of the ways you can do this is by using dust-free glass doors in hospitals.
The role of dust-free glass doors in hospitals:
Dust-free glass doors are an essential part of any hospital. The reason they're so important is that they protect people from exposure to airborne contaminants like bacteria and viruses. When it comes to healthcare facilities, this is especially important because it can help prevent the spread of disease. That's why most hospitals require their employees to wear masks when cleaning with chemicals that could release these particles into the air.
Therefore, it is crucial to install clean glass doors in your hospital or medical facility. Not only do they block harmful pollutants, but they look great and prevent breakage and vandalism. If you want to learn more about where these doors should be installed, read on!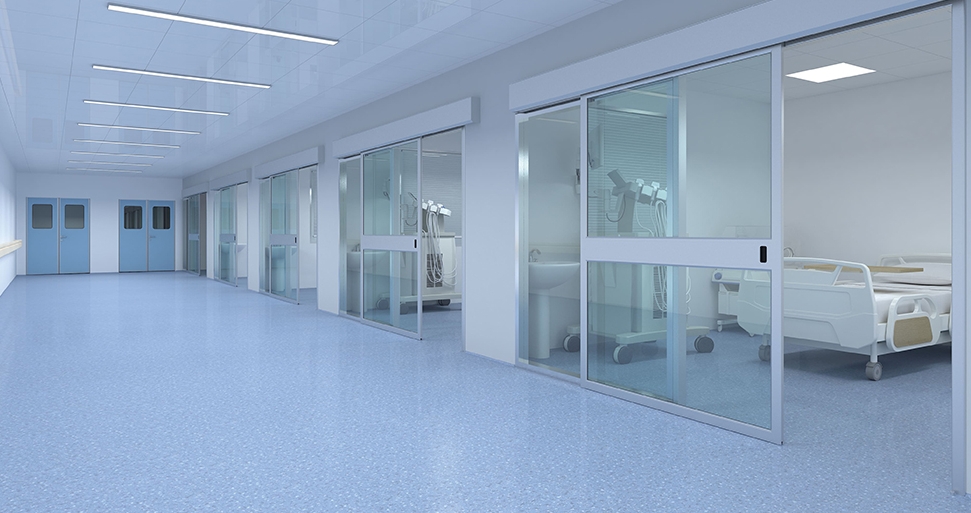 Where You Can Install The Dust-Free Glass Doors In Hospitals?
As we all know that there are many places where you can install dust-free glass doors, but here we will discuss only some of them. These are:
Operating Room:
This is one of the most important parts of a hospital where people go for their treatment or surgery. This place is very important because if there is no proper ventilation system then it can cause serious issues. You need to install a proper ventilation system in this room so that it becomes safe for everyone and there is no problem with air quality as well as temperature control etc.
Laboratory:
The laboratory is another place that needs special attention when it comes to air quality and temperature control etc. There should be a proper ventilation system installed inside this lab so that it becomes safe for everyone who works in this lab and also for those who visit this lab for any kind of testing or analysis etc.
You can go to E-ZONG to ask their professional customer service about what type of clean door is suitable for where to install it. Because they can provide many types of glass doors, such as swing doors, closed automatic doors, and so on. And these doors can also have hanging wheels, hidden handles, safety lights, and balance wheels on the door.
Why Choose E-ZONG
E-ZONG is a professional manufacturer of clean room aluminum profiles, medical automatic doors, swing doors, air diffusers, and other products from China. They have nearly 30 years of production experience, which makes them know how to make customers happy. Customers are really satisfied.
Since its establishment, E-ZONG has obtained many authoritative certifications. Such as "design patent certification", "invention patent certification" and "utility patent certification". What's more, it has also passed the "ISO9001" quality management system certification. These certificates show that their products are guaranteed good products, worthy of the trust of customers.
CONTACT US


Guangzhou Yizhong Aluminum Industry Co., Ltd.
We are always providing our customers with reliable products and considerate services.
We are always providing our customers with reliable products and considerate services.