E-ZONG is the ideal custom air handling unit manufacturers
What is meant by a Custom air handling unit?
As a component of a heating system, ventilation, and air-conditioning (HVAC) system, a custom air handling unit is a mechanism utilized to condition and distribute air. Usually, a blower, filters, heat exchangers, and dampers make up an AHU. They rank among the most crucial components of any HVAC system. They are in charge of supplying the area with conditioned air and are essential in ensuring that the indoor air quality is satisfactory. It can be an excellent addition to your home, giving you better control over the climate and indoor air quality. These handling units can help your home, workplace, or other structure in several ways. Custom air handling unit manufacturers.
AHU Frame Profile for an air handling unit:
The most basic centralized system is a single-zone, all-air setup that typically includes fans, heaters, coolers, and filters. The term "AHU" here refers to a return air system. Its essential operation is observed: outside clean air and a portion of the inside return air are mixed, and the atmosphere is filtered through a filter to remove dangerous substances, including dust, soot, and organic particles.
A specialized kind of air handling unit called a custom air handling unit (CAHU) is made to address the requirements of a particular installation or application specifically. A CAHU is developed and constructed to precisely fit the customer's needs, unlike a normal air handling unit, typically mass-produced for a general purpose. It is an essential part of any mechanical system; its main job is to move and clean the air inside a room. An AHU's primary purposes are to:
Cleanse the air of impurities
Manage the humidity and temperature
The air will be clean because of air purification filters' filtration and control over the air quality that enters the inside; the air's cleanliness will rely on whether or not these filters are retained.
To ensure the internal thermal sensation is intended, the air temperature is controlled to regulate the air conditioning system in cold or hot conditions.
Keeping track of the relative humidity will improve interior comfort.
Why is E-ZONG the best choice for a custom air handling unit?
By balancing AHU features and efficiency against the specific requirements of a building, the E-ZONG is the ideal custom air handling unit manufacturers experience created to adapt smoothly to the particular needs of every environment and deliver flawlessly balanced performance.
The new experience starts with a streamlined manufacturing procedure to speed up project cycles and installation. Our constant goal is to fulfill and surpass client expectations. We can produce solutions to a high standard by using cutting-edge engineering technologies to design creative, effective, and high-quality goods. We provide a wide range of unique parts that can be set up to satisfy any demand for an air-handling system.
Exceptional construction:
Air handling systems are designed and made by E-ZONG Company which are ideal for custom air handling unit manufacturers for optimum uptime, energy efficiency, and long-life durability. Each unit has premium critical parts, with alternatives to produce, buy, or use customer supplies depending on the project's needs. By maintaining the essential quality and design flexibility level through supply and design flexibility, Labs can give customers the advantage of real single-source responsibility.
Professional team members:
Air handling equipment is produced by E-ZONG. Both home and commercial applications are served by the air-handling devices we develop and produce. Our air handling devices' comfort and indoor air quality are designed to be at their best. Dedicated to giving customers the most incredible experience possible, a team of professionals supports our goods.
Provide high-quality products:
E-ZONG maker is dedicated to giving its clients top-notch goods and services. We have a group of skilled engineers and technicians who can develop and produce AHUs to the particular specifications of our clients. The business has full test capabilities and excellent technological capabilities. It is an enterprise dedicated to creating air-handling units for important national projects.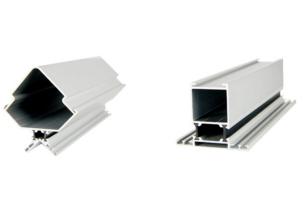 What components make up an AHU?
These devices pull outside air, wash it, and distribute it throughout the areas. They can also pull inside mid-air that has been "recycled."
This electromechanical mechanism drives the mid-air out of the AHU and is keen on the tubes, wherever it is supplied all over the areas.
Heat exchangers are components that transfer the temperature between two fluids, in this case, air and coolant, across a solid barrier.
Air going through this module is cooled by the cooling coil. Water droplets may be produced during this process, and the integrated droplet separator allows them to be collected in a condensate tray.
Coatings that significantly lower the installation's noise level.
Conclusion:
Typically, an air handler is referred to as an AHU or air handling unit. It usually begins with a well-insulated metal box that is firmly sealed to prevent air from moving through it, save for through the ducting that has been installed. The pieces of an air handling unit can be safeguarded inside a box and supplemented with extra specialized parts. Custom air handling unit manufacturers like E-ZONG reduce the overall price of products while satisfying the strictest standards for efficiency, right, and dependability in various productions involving health care, manufacture, cleanrooms, departments, and hospitality. We provide premium quality materials and offers great customer services. We provide a variety of configurations, sizes, capacities, and materials for our bespoke air handlers; all made to order. We offer fully customized systems for air filtration, humidification, and heating. These are the items we've previously given some attention to, and we provide the most excellent answer for our clients. To profit, visit, observe the fantastic products, and purchase them.
CONTACT US


Guangzhou Yizhong Aluminum Industry Co., Ltd.
We are always providing our customers with reliable products and considerate services.
We are always providing our customers with reliable products and considerate services.