The Benefits of Cleanroom Aluminum Profile Manufacturer
What is meant by a Cleanroom Aluminum Profile?
The modular cleanroom sandwich wall panels used in cleanroom projects are supported by cleanroom aluminum profiles, which are auxiliary goods. The innovative accessories system consistently has high-quality, beautiful craftsmanship and superior goods. It offers a complete and integrated service for your clean room and is the ideal complement to clean room sandwich panels, clean room doors, and clean room windows.
The ideal material for cleanroom profiles is aluminum since it resists corrosion and can easily be cleaned. Aluminum is the obvious choice when selecting the best material for your cleanroom profile. Since aluminum has excellent corrosion resistance, it is the material of choice for cleanrooms that must maintain a sterile atmosphere.
Products made by an aluminum profile manufacturer for cleanrooms are utilized in spaces where airborne particles need to be kept under control. In hospitals, pharmaceutical manufacturing facilities, and other locations where cleanliness is crucial, these goods are frequently utilized since they are produced to exact requirements.
What is meant by aluminum profiles?
Aluminum material extruded and specifically shaped by a mold is called an "aluminum profile." Because of its excellent corrosion resistance, lightweight, high strength, and excellent thermal conductivity, it is frequently used in cleanrooms. Metal extrusion is the typical method used to create aluminum profiles.
To do this, an aluminum billet must be fed into a mold with a cross-section. A smaller, more elongated form of the final extruded product is attainable since both are feasible. Structures frequently employ aluminum profiles, which are byproducts. Architectural profiles, architectural profiles, and industrial profiles can all be differentiated based on their intended use.
Constructing profiles, despite their low net weight, these profiles have significant bending and torsional rigidity. Due to their superior machinability, formability, corrosion resistance, recyclability, lightweight, and simplicity of installation, aluminum profiles are among the many industrial construction materials that people have increasingly widely used and liked.
Conventional aluminum profiles, however, are unable to satisfy the building requirements for many particular aluminum clean room products due to their distinctive form.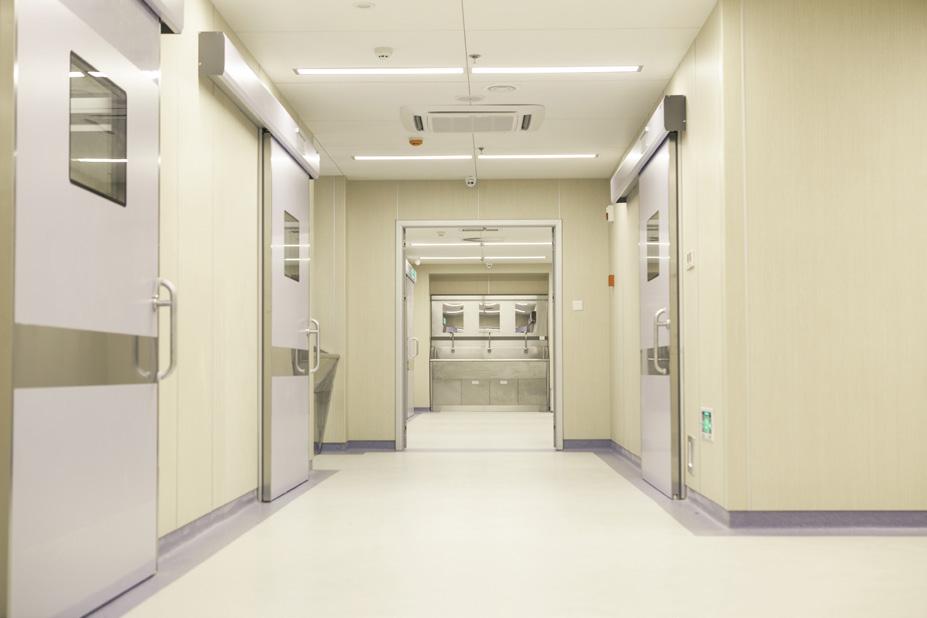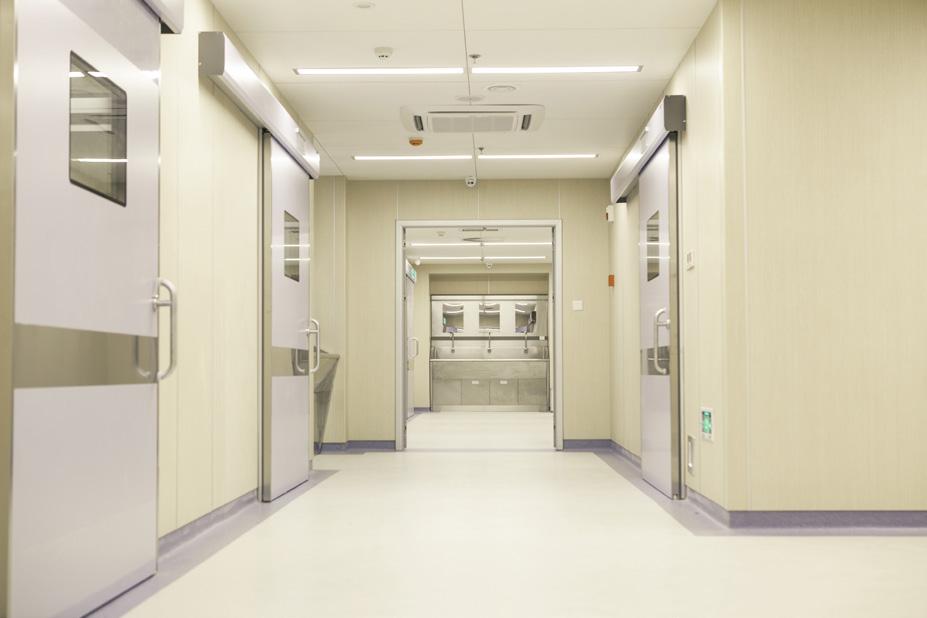 Who is the manufacturer of Cleanroom Aluminum Profile?
E-ZONG has a professional design and R & D team that can offer clients specialized aluminum profile services to their specifications and promptly create drawings, which avoids the laborious process of design drawings. In addition, E-ZONG keeps introducing manufacturing tools and management methods at the forefront of their respective industries while consistently emphasizing the development of aluminum goods that are both trend-setting and ecologically beneficial.
Aluminum profiles are higher in quality than those made by other manufacturers because they are less prone to collapse and damage molds, have a longer service life, and are produced using cutting-edge manufacturing equipment, scientific processes, precise control, and stringent quality inspection.
E-ZONG is the leading cleanroom aluminum profile manufacturer. They also offers excellent benefits when using and matching aluminium profile accessories. The project's cost is significantly decreased while ensuring project quality and progress through the auxiliary manufacture of aluminum profiles.
The aluminum clean room profiles' primary purpose:
The primary purpose of the aluminum cleanroom profiles is to regulate the air quality, temperature, and humidity of the environment that the goods (such as silicon chips, etc.) come into touch with, allowing for the production and manufacturing of the products in a healthy environment. The cleansing workshop is what we term this area.
As per international practice, the amount of particles per cubic meter of air with a diameter more significant than the classification criterion determines the degree of dust-free purification.
In other words, even while dust is regulated in a very small unit, it is not entirely dust-free. E-ZONG is the world leader in affordable cleanroom aluminum profile manufacturer. Even a tiny amount of dust will substantially impact the optical structure, so using clean aluminum room profiles to create a clean workshop is an unavoidable necessity in producing visual structure products. Of course, the particles that meet the dust standard in this standard are very small compared to our everyday dust.
The Importance of cleanroom aluminum profile:
Strong resistance to corrosion
Abundant reserves make up 8.13% of the crust's weight.
Strong resilience to weather.
Good processing performance and plasticity.
Solid casting results.
Effective surface treatment results.
It has good mechanical qualities and is recyclable.
It's not magnetic.
Anti-nuclear radiation.
The elastic range is narrow.
When hitting, no flames fly.
Almost non-toxic.
Good electrical and thermal conductivity is present.
The name "classroom aluminum profile" comes from the fact that cleanroom aluminum profiles will also have anti-corrosion and anti-radiation properties. As a result, many classrooms, purification workshops, hospitals, and electronics manufacturers will utilize this sort of goods extensively.
High strength, superior hardness, quick design changes, no rust, low weight, and no vertical expansion are all positive attributes.
The aluminum profile is divided into many categories based on its intended use:
For structures with aluminum profiles for the window doors and curtain walls.
CPU radiator aluminium profile specialized radiator.
The aluminum alloy shelf and aluminum profile, both made by hot melt extrusion, differ only in terms of cross-sectional shape.
Industrial aluminum profiles are mainly used for automated machinery equipment, the skeleton cover, and the models needed for their mechanical equipment, such as pipeline conveyor belts, hoists, dispensers, testing apparatus, etc., and electronic machinery. The majority is in industry and clean rooms.
A cleanroom is an environment with minimal environmental contaminants such as dust, airborne microorganisms, water vapor, and chemical vapors that are generally employed in manufacturing or scientific research. The primary goal of keeping cleanrooms is to control contamination.
Conclusion:
That maintains cleanrooms organized and hygienic are available from E-ZONG aluminum cleanroom profile manufacturer. The most talented engineers created this item. Your entire satisfaction is our top priority to gain from this product; research it and purchase it right now. This product is available from us at reasonable costs. Purchase this item right away. Not only once, but always, you can rely on us. Your entire satisfaction is our top priority.
CONTACT US


Guangzhou Yizhong Aluminum Industry Co., Ltd.
We are always providing our customers with reliable products and considerate services.
We are always providing our customers with reliable products and considerate services.