E-ZONG: Leading Manufacturer of Clean Room Doors in China
E-ZONG, established as a pioneering force in China's clean room technology sector, has carved a niche in manufacturing high-quality clean room doors. Rooted in innovation and excellence, we began our journey with a commitment to revolutionize clean room environments. At its core, E-ZONG adheres to principles of reliability, customer-centric solutions, and technological advancement. Our mission is to deliver superior products that meet stringent industry standards, ensuring safe and sterile environments in various sectors, reflecting our dedication to enhancing industry practices globally.
E-ZONG's Innovative Clean Room Doors
Advanced Clean Room Door Design
E-ZONG specializes in the precision manufacturing of top-tier cleanroom doors, meticulously designed to meet the exacting demands of cleanroom environments. These doors are constructed with utmost precision, featuring airtight seals and performance optimization.
Materials and Design Excellence
Our clean room doors are crafted from cutting-edge materials, including stainless steel, fiberglass, and aluminum. These doors incorporate specialized seals and gaskets to guarantee airtight performance, ensuring no air or contaminants can infiltrate the cleanroom. Key design features include:
Airtight Seals: E-ZONG's clean room doors boast advanced sealing mechanisms, preventing the entry of contaminants and upholding a sterile and controlled environment within the clean.
Smooth Surfaces: Designed with sleek, easy-to-clean surfaces, our doors minimize the risk of particle generation and facilitate straightforward maintenance.
Reinforced Framework: Sturdy frames provide structural integrity and long-lasting durability, assuring that our clean room doors can withstand the daily demands of any environment.
Diverse Product Range and Applications
Our comprehensive product portfolio covers various cleanroom door materials and types, including steel doors, HPL doors, galvanized steel doors, glass doors, metal doors, aluminum frame doors, front doors, entrance and exit doors, swing doors, and manual or automatic sliding doors. Our product series caters to all corners of clean rooms and critical areas in hospitals, such as entryways, emergency rooms, hall isolation rooms, operating rooms, ICU rooms, and UU rooms, among others.
Pioneering Technology in Clean Room Door Production
E-ZONG is dedicated to maintaining a leading edge in technology to deliver state-of-the-art solutions to our customers. Our clean room doors incorporate a range of innovative technologies:
Interlocks and Electromagnetic Locks: Cleanroom doors can feature interlocks and electromagnetic locks to ensure the door remains securely closed when the cleanroom is in use, providing added safety and security.
IoT Integration: Our doors seamlessly integrate with IoT systems, allowing for remote monitoring and control, ultimately enhancing operational efficiency.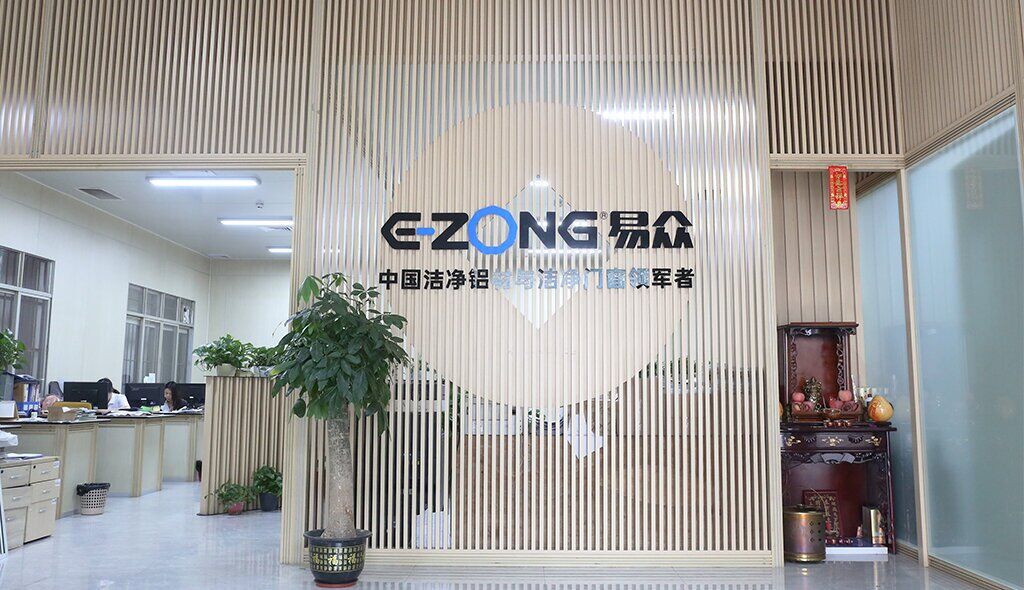 Futuristic Design and Technological Advancements
E-ZONG consistently invests in research and development to propel our clean room doors into the future. Our ongoing initiatives encompass:
Nano-Coatings: Exploring advanced nano-coatings to further minimize particle generation and elevate surface cleanliness to the next level.
Energy Efficiency: Developing energy-efficient solutions to reduce the environmental footprint of cleanroom operations, contributing to sustainability.
Automation: Expanding automation capabilities to optimize cleanroom processes and reduce human intervention, enhancing productivity and reliability.
E-ZONG's Clean Room Doors: Tailoring Solutions for Unique Needs
Customization Options to Meet Industry Demands
Recognizing that various industries possess distinct requirements for their clean room doors, E-ZONG offers an extensive array of customization options. These choices empower us to tailor our doors precisely to our clients' specific needs.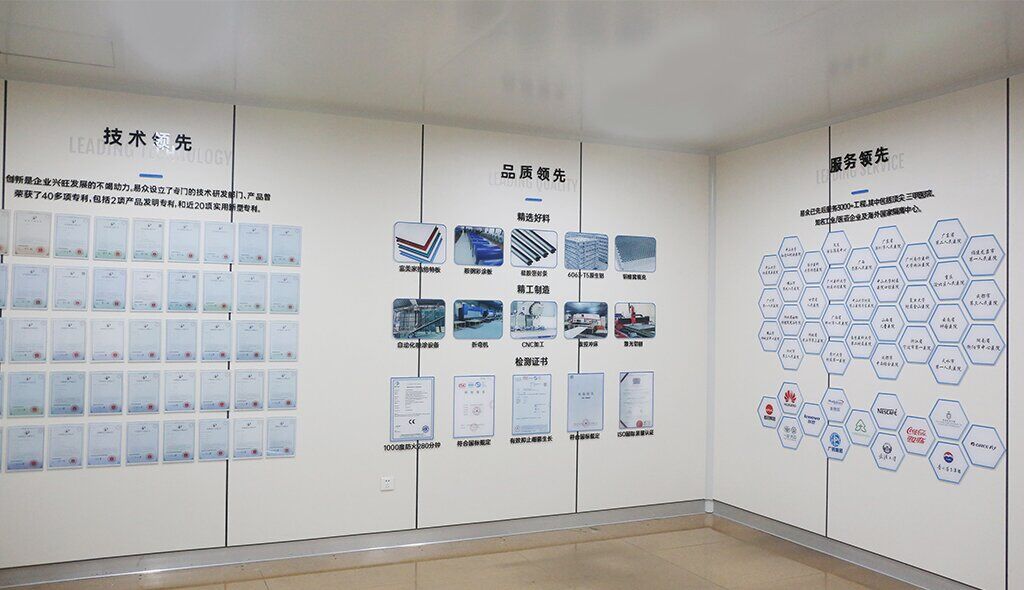 Our Customization Offerings
Material Selection: Clients can choose from an array of materials, including stainless steel, aluminum, or fiberglass, depending on the demands of their industry.
Size and Configuration: Our flexibility extends to customizing the size, configuration, and layout of cleanroom doors to seamlessly integrate with your facility's unique specifications.
Advanced Sealing Mechanisms: We offer a selection of advanced sealing mechanisms, allowing you to achieve the desired level of airtightness and contamination control.
Access Control Features: Tailor access control features to match your security requirements, encompassing options such as touchless entry systems and enhanced security measures.
Showcasing Tailored Solutions
We take immense pride in our ability to deliver tailored solutions across diverse industries. Here are a few examples of our custom solutions in action:
Pharmaceutical Industry: Custom-designed stainless steel clean room doors featuring advanced airlocks for precision contamination control.
Electronics Manufacturing: Specialized aluminum frame doors seamlessly integrated with IoT technology for streamlined operations and monitoring.
Healthcare Facilities: Custom-sized glass doors with hermetic seals, maintaining sterile environments in operating rooms.
E-ZONG's Clean Room Doors: Versatile Across Industries
Catering to a Multitude of Industries
E-ZONG's clean room doors offer unparalleled versatility, finding applications in a wide spectrum of industries. They consistently deliver optimal cleanliness and control in critical environments.
Industries Benefitting from E-ZONG Clean Room Doors
Pharmaceutical and Biotech: Maintaining sterile conditions for drug manufacturing and research.
Electronics and Semiconductors: Effective contamination control in chip manufacturing and assembly.
Healthcare and Hospitals: Ensuring aseptic conditions in operating rooms and clean areas.
Food Processing: Preventing contamination in food production and packaging facilities.
Real-World Success Stories
Our track record of excellence is substantiated by real-world case studies and glowing client testimonials:
Pharmaceutical Company A achieved a remarkable 30% reduction in contamination incidents following the installation of E-ZONG's clean room doors.
Electronics Manufacturer B reported a substantial improvement in yield rates and a notable reduction in defects in their semiconductor cleanrooms.
Hospital C commends E-ZONG for its pivotal role in maintaining aseptic conditions in their surgical suites, significantly enhancing patient safety.
E-ZONG's Clean Room Doors: A Global Presence
Extending Our Reach Worldwide
E-ZONG's influence extends far beyond China, positioning us as a global leader in clean room door solutions.
Presence on Both Domestic and International Fronts
Domestic Market: We maintain a strong and established presence within China, serving a diverse range of industries and sectors.
International Expansion: E-ZONG has successfully expanded its reach internationally, ensuring that clients worldwide can benefit from our top-notch clean room doors.
Collaborative Networks and Partnerships
Our commitment to accessibility and excellence is reinforced by our partnerships and distribution networks:
Distributors: We have forged valuable partnerships with reputable distributors, ensuring that our clean room doors are readily accessible in local markets.
Strategic Partnerships: E-ZONG actively engages in strategic collaborations with industry leaders, driving advancements in cleanroom technology to meet evolving global demands.
Experience Excellence: Choose E-ZONG for Your Clean Room Door Needs
E-ZONG proudly holds its position as the leading manufacturer of clean room doors in China, establishing benchmarks for excellence in quality, customization, and innovation. Our unwavering dedication to addressing the unique demands of various industries, offering a wide-ranging product portfolio, and maintaining a global footprint underscores our commitment to delivering state-of-the-art solutions that guarantee the utmost standards of cleanliness and control in critical settings. Drawing from over 26 years of development, we have garnered extensive expertise in managing large-scale projects and ensuring top-tier quality control. Each order receives our meticulous attention, and we are committed to meeting your specific requirements with utmost care and precision.
CONTACT US


Guangzhou Yizhong Aluminum Industry Co., Ltd.
We are always providing our customers with reliable products and considerate services.
We are always providing our customers with reliable products and considerate services.