E-ZONG: Your Premier Clean Room Door Factory
E-ZONG, a well-known factory of clean room doors, is unwavering in its commitment to achieving manufacturing excellence. Clean room doors are essential components that ensure precision, cleanliness, and control in critical environments. E-ZONG takes pride in its comprehensive production infrastructure, equipped with over 20 advanced clean room door and window manufacturing systems procured both domestically and internationally. Our cutting-edge, high-precision, and automated production processes set industry standards, delivering exceptional product quality to meet the constantly growing market demands. Through the utilization of state-of-the-art equipment such as automatic feeding positioning shearing machines and CNC bending machines, we consistently enhance our brand reputation and provide superior service to our valued customers.
Company Overview
A History of Excellence (26 Years of Expertise)
E-ZONG's journey to becoming a premier clean room door manufacturer spans an impressive 26-year legacy, marked by an unwavering commitment to excellence. Established in 1996, our company has evolved steadily, amassing invaluable experience in clean room door production. Throughout this journey, we have continually refined our techniques and processes, ensuring that every product bearing the E-ZONG name is synonymous with quality, durability, and precision. Our extensive tenure in the industry stands as a testament to our unwavering dedication to delivering the finest clean room solutions.
Pioneering Clean Room Doors in China
E-ZONG proudly occupies the leading position in the realm of clean room door manufacturing in China. As a homegrown industry pioneer, we have set a benchmark for others. Our unwavering commitment to innovation, customer satisfaction, and uncompromising quality has propelled us to this distinguished position. While we cater to the domestic market, we also serve as a shining example of Chinese manufacturing excellence on the global stage. E-ZONG's clean room doors have found their way into critical facilities and industries worldwide, earning the trust of clients and partners alike.
Key Strengths and Commitments
Commitment to Quality, Customization, and Innovation
E-ZONG's core values are centered around a threefold commitment: quality, customization, and innovation. Quality forms the bedrock of our manufacturing process, with every clean room door undergoing rigorous testing and inspection. We understand that each customer's needs are unique, which is why we offer a high degree of customization. Whether it's size, design, or features, we tailor our products to meet your specific requirements. Innovation is deeply ingrained in our DNA, as we continually explore new avenues to enhance our clean room doors, making them more efficient, durable, and technologically advanced.
Meeting the Distinct Demands of Industries
Various industries present distinct clean room requirements, and E-ZONG is committed to addressing these unique demands. We collaborate closely with clients from diverse sectors, including pharmaceuticals, electronics, healthcare, and more. This collaborative approach allows us to gain profound insights into the challenges each industry faces and develop solutions tailored to their precise needs. Whether it's controlling particulate contamination in pharmaceutical manufacturing or maintaining precise temperature and humidity levels in semiconductor clean rooms, we possess the expertise to deliver customized solutions.
Diverse and Comprehensive Product Portfolio
E-ZONG prides itself on offering a diverse and extensive product portfolio to cater to a wide spectrum of cleanroom applications. Our product range includes clean room doors in various materials. Such as steel, HPL, galvanized steel, glass, metal, aluminum frame, front door, entrance door, exit door, swing door, manual or automatic sliding door. These product ranges are suitable for use in a variety of clean rooms and critical hospital areas. Includes entryways, emergency rooms, isolation rooms, operating rooms, ICU rooms, and more.
Global Reach and Impact
While our roots are firmly planted in China, E-ZONG's clean room doors have left a lasting imprint across the globe. We have expanded our reach to serve clients worldwide, establishing a robust international presence. Our products are exported to North America, South America, Eastern Europe, Southeast Asia, Africa, Oceania, the Middle East, East Asia and other regions. This global footprint highlights our ability to meet and exceed international standards. Strengthening our position as a trusted partner for cleanroom solutions worldwide.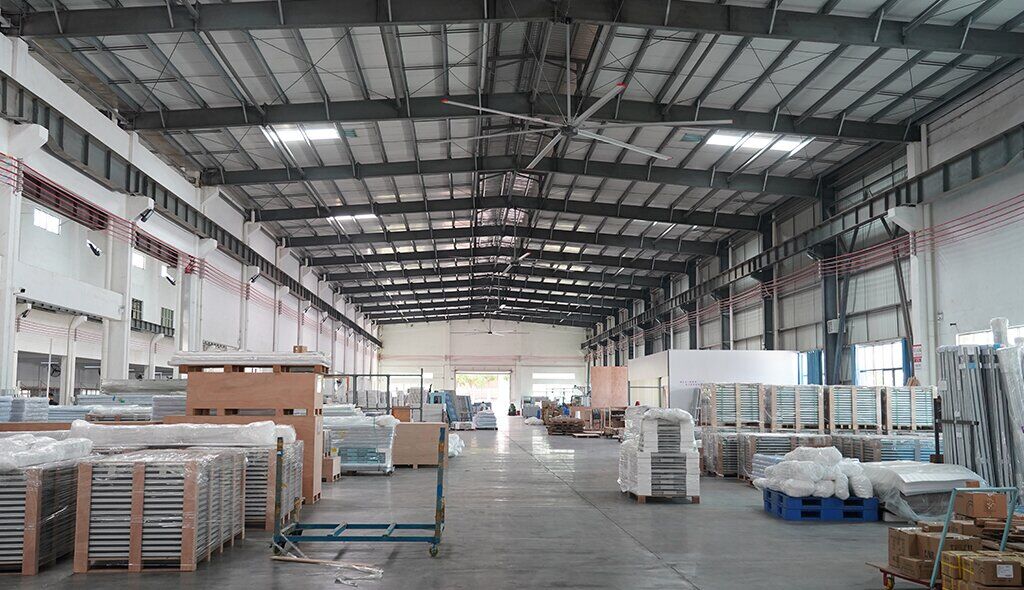 Upholding Cleanliness and Control in Critical Environments
Cleanliness and control are paramount in critical environments, and E-ZONG takes this responsibility seriously. Our clean room doors are engineered to provide the highest level of cleanliness. Effectively prevent contaminants from entering or escaping the controlled environment. With precision engineering and advanced sealing mechanisms, our doors maintain the required level of cleanliness and control. Ensure the integrity of your critical operations.
Expertise and Quality Control
With 26 years of experience, E-ZONG excels in managing large-scale projects. Our journey has equipped us with the expertise needed to handle projects of considerable scale. Whether it is outfitting a huge cleanroom facility or providing cleanroom door solutions to a large industrial park. Our team is skilled at handling projects of all sizes. This accumulated experience enables us to effectively navigate complexity, streamline processes and consistently deliver results that not only meet but exceed client expectations.
Uncompromising Quality Control for Excellence
At E-ZONG, quality is an absolute priority. Our commitment to delivering top-quality clean room doors is reinforced by a rigorous and comprehensive quality control regimen. Each clean room door undergoes a series of stringent tests and inspections to ensure it meets the highest standards of performance, durability, and reliability. From the selection of materials to the final product, our quality control processes leave no room for compromise. This unwavering dedication to excellence is what instills trust in our clients, making us their preferred choice for clean room solutions designed to endure the test of time.
Meticulous Attention to Every Order
E-ZONG's pursuit of excellence extends to every order we receive. Every project is approached with meticulous attention to detail, recognizing that each clean room door we manufacture plays a vital role in preserving the integrity of controlled environments. From the initial inquiry to the final installation, our team ensures that each step is executed with precision and care. We understand that our clients depend on us to deliver solutions that not only meet but exceed their expectations. This unwavering commitment to perfection is at the core of our ethos, driving everything we do.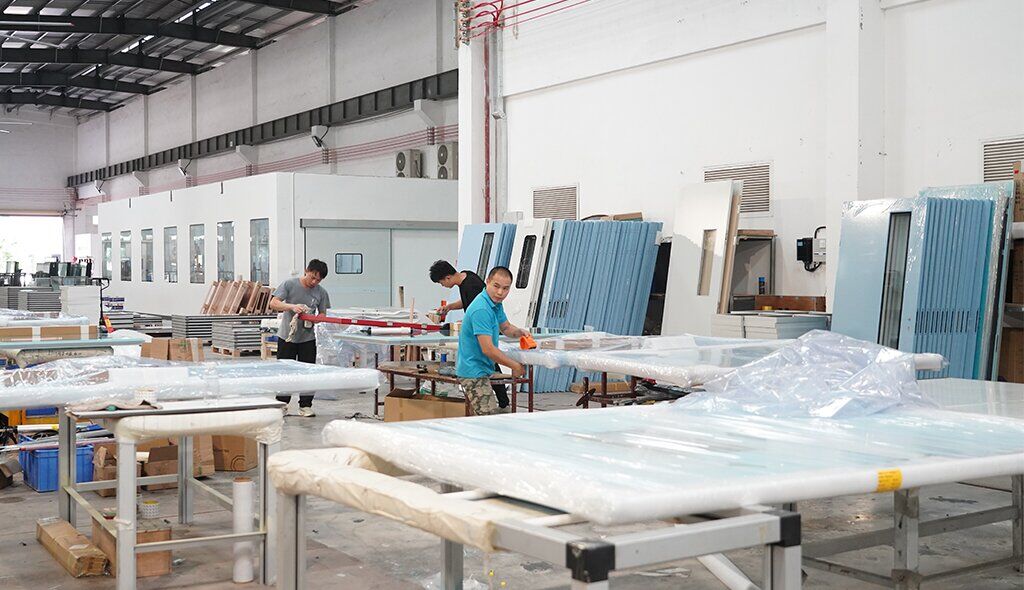 Customer-Centric Approach
Tailoring Solutions to Specific Customer Requirements
E-ZONG is dedicated to a customer-centric approach that revolves around meeting individual customer requirements. We acknowledge that each client possesses unique needs and preferences regarding clean room doors. Our team collaborates closely with clients to gain a comprehensive understanding of their project objectives, limitations, and expectations. This collaborative partnership enables us to customize our solutions, tailoring clean room doors to precise specifications. Our commitment to meeting these specific requirements remains steadfast, ensuring that our clients receive clean room solutions perfectly aligned with their objectives.
Precision and Care in Order Handling
Our distinctive hallmark lies in the precision and care with which we handle every order. From the moment an order is placed, our team dedicates itself to ensuring a seamless and hassle-free experience for our clients. We take pride in our ability to provide transparent communication, clear timelines, and efficient order processing. Whether it's a single cleanroom door or a comprehensive project. Our customers can all expect the same level of meticulous care and precision when processing their orders. Our ultimate goal is to not only meet but exceed our customers' expectations. Leave a lasting impression of reliability and professionalism.
Elevate Your Clean Room Standards with E-ZONG: Choose Excellence
E-ZONG represents the pinnacle of clean room door manufacturing excellence. With a 26-year history of expertise, an unyielding focus on quality, and a customer-centric philosophy, we emerge as your foremost option for clean room solutions. Our unwavering dedication to innovation, customization, and addressing distinctive industry needs distinguishes us. E-ZONG's worldwide footprint, combined with our exacting attention to detail, guarantees that each order exemplifies our pursuit of perfection. Opt for E-ZONG to experience cutting-edge clean room doors that enhance precision, cleanliness, and control in critical environments.
CONTACT US


Guangzhou Yizhong Aluminum Industry Co., Ltd.
We are always providing our customers with reliable products and considerate services.
We are always providing our customers with reliable products and considerate services.