What to Consider While Choosing Aluminum Wall Panels for Clean Room Environments?
What would clean room aluminium understand?
Aluminum that has undergone the required processing and treatment to meet clean room standards are called "clean room" aluminium. Airborne particle concentration is kept to a minimum in clean rooms, which are carefully controlled environments, to prevent contamination.
Clean room aluminium is often produced using certain equipment and techniques to remove surface contaminants and minimize introducing fresh pollutants during processing. Metal is commonly treated with chemicals or coatings to make it cleaner and more corrosion-resistant.
Aluminum wall panels for clean room is essential for maintaining space safety and sanitization. These panels use surfaces that are extraordinarily strong, stable, and simple to maintain. Because they come in various colours, textures, and finishes, they may be used to change how a room looks.
Aluminum is commonly used because of its resistance to corrosion and simplicity of sealing. Aluminum clean room wall panels can help prevent contaminants from entering a clean room and exiting.
Who provides the products with aluminium?
The producer of E-ZONG Aluminum products is based in Guangzhou, China. It has been around for nearly 30 years and was created in 1996. To advance its production system, it has established branches and factories in various cities around the Guangdong Province, including Foshan, Dongguan, Zhongshan, and Taishan.
To deliver excellent products and services to enterprises across various nations, E-ZONG integrates R&D, production, and sales. They produce swing doors, clean room doors made of aluminium, tuyere profiles, air conditioner frame profiles and other aluminium products. Their items show that they are knowledgeable about products made of aluminium.
E-ZONG is the industry's top-ranking maker of aluminium wall panels for clean room. We specialize in producing integrated products, semi-finished goods, and industrial frames using aluminium profiles. Our company produces various goods, including automated medical doors, cleanroom doors, and aluminium profiles.
Our management improves both quality and price. Assemble the product at your factory. E-ZONG is one of the top producers of cleanroom wall panels. Their products are highly valued across various markets, including clean rooms, medical and health, biopharmaceutical, food and beverage, cosmetics, equipment, and electronics.
Because the products they produce are of a high grade and are utilized in medicine, they are extensively used in the biopharmaceutical, food and beverage, cosmetics, equipment and electronics, and other sectors of the healthcare and medical industries. It is developing South China's largest and most effective cleaning system. E-ZONG now has a workforce of over 300 employees and a facility that is more than 30,000 square metres in size.
Do you have a lot of cleanroom experience?
These regions are designed to be as free of dirt, filth, and other pollutants as is humanly possible. Alternatively, to put it another way, they need the least amount of airborne particulate matter possible. Due to the need for cleanliness, many businesses may contract with external parties competent in designing these specific spaces to construct their clean rooms. Clean rooms have different names depending on the sort of work being done there, but the basic concept is always the same: Keep contaminants outside and don't let anything inside that may contaminate what you're working on inside.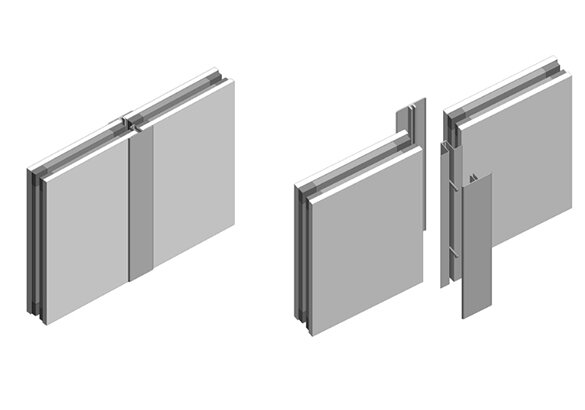 What qualities make aluminium clean room wall panels more successful?
As said before, clean spaces should be as free of pollutants as possible. Even the smallest amount of dust or dirt in a clean room has the potential to contaminate whatever is being produced there.
Typically, they must have a ceiling at least 10 feet tall and be twice as long as they are wide. Clean room wall panels may be made in a variety of sizes and shapes to meet the various clean room layouts that are required. As clean rooms are designed to be as free of pollutants as is humanly possible, they must be isolated from the rest of the structure. Aluminum clean room wall panels are widely used to create clean room walls.
Walls are used in clean rooms, and they are built to be completely airtight. They have certain seals and gaskets to ensure that no air, dust, or other contaminants get inside.
By keeping contaminants out, these walls make sure that nothing within the clean room may contaminate anything outside of it. When you look at pictures of spotless rooms, you probably think that all of the walls are made of the same material.
In order to protect the health of workers, clean aluminium room wall panels guarantee that the air within a clean room is cleaner than the air outside. Clean rooms require a lot of space; thus, they must be designed with a certain plan.
Aluminum wall panels for clean room is used to protect this since they keep contaminants out of the air and away from manufactured items. Clean room wall panels also improve the health of those who access these rooms. Employee illness is more common when the air within a clean facility is dirtier than the air outside.
Conclusion:
The strongest and most resilient aluminum wall panels for clean room are made of aluminium. It is constructed from four metal sheets, four plastic sheets, and four cardboard sheets. The other four cardboard sheets are attached to the other aluminium sheet, and the four aluminium sheets are joined to the other four cardboard sheets. You may contact our team of product specialists at any time to ask for advice and support by making after-sales calls or seeking an online consultation. E-ZONG has set up service centers all around the world to provide service. With the aid of expert technology, caring service, and reliable quality assurance, we will provide you with innovative, dependable, and reasonably priced solutions and services for a range of demands.
CONTACT US


Guangzhou Yizhong Aluminum Industry Co., Ltd.
We are always providing our customers with reliable products and considerate services.
We are always providing our customers with reliable products and considerate services.